Lee Min Ho Update: DMZ Documentary, Lawsuit Win, Still Part of August Top 30 Male Advertisement Model Brand Reputation Despite Absence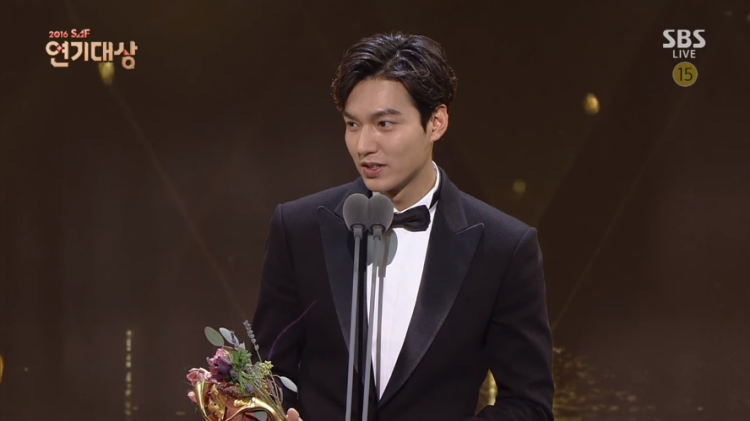 It seems like we can't get enough of Lee Min Ho despite him beginning his mandatory military service last May. His military service will not end until 2019 but as of late, the actor's face can still be seen everywhere.
The lead actor of hit dramas "Legend of the Blue Sea" and "Heirs" is working as a public service worker instead of enlisting in the army after injuries in a car accident made him physically unfit for the army. Before serving the military, Lee Min Ho filmed an MBC documentary shot in Korean Demilitarized Zone (DMZ) entitled "DMZ, The Wind." The DMZ is the border of North and South Korea. It is considered the meeting point of both nations.
"DMZ, The Wind" started airing last April and on its finale, last July 15, it showed the experience of Lee and the staff going through mine fields, sleeping on a snowy mountain and trying to feel warm in the woods according to All Kpop. Behind the scenes were also showed where the actor served food during meal times.
Lee Min Ho was also revealed to partially win a lawsuit for the violation of his publicity rights and has received 100 Million Won (approximately $87,800). Back when he filmed the drama "Faith" (also "The Great Doctor"), the production company agreed to make different contracts when doing business. The cosmetics manufacturer for the production used Lee's drama image for the packaging of their facial masks, as stated in Soompi. On June 27, Lee's agency stated that they partially won the trial making the cosmetics company not produce or sell the products using Lee Min Ho's publicity rights.
Despite being inactive for his military service in May, Lee Min Ho is still part of the top 30 of the August Male Advertisement Model Brand Reputation. Lee ranked 23rd among the other artists. This just means that a lot of people are still rooting for him and waiting for his return.
© 2018 Korea Portal, All rights reserved. Do not reproduce without permission.