Katie Holmes and Jamie Foxx Finally Go Public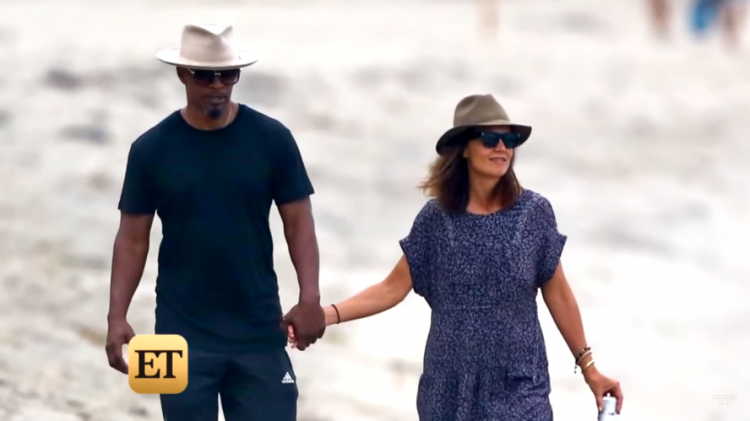 For the first time after years of speculations, Katie Holmes and Jamie Foxx are seen together in public, holding hands while walking on the shores of Malibu last Labor Day. The couple did not attempt to disguise themselves and even happily displayed their affection for each other as posted on The Daily Mail.
Holmes and Foxx were believed to have been dating since 2013 but the two had been mum about the rumors ever since. The rumors began when the two had been photographed dancing together at the Hamptons during a charity in 2013. This was followed by a 2015 photo of them, hands intertwined in a recording studio. They have been very careful and secretive about their relationship. The reason behind it is the allegedly 'five year no dating publicly' clause stated in Holme's divorce to actor Tom Cruise.
Tom Cruise and Katie Holmes met in 2005 and were spotted together in Italy after a few weeks. By June of the same year, they were engaged. Suri, their daughter was born on April 18, 2006, and they were married in Italy on November 18, 2006, with their family and friends as witnesses. In June 2012, less than six years after their wedding, Holmes filed for divorce in New York. The terms of the break up were settled by August of that year. Five years later, Cruise still doesn't have any rebound rumors except for a report about him with a mystery woman in October 2016 Us Weekly report but didn't have any update since.
Meanwhile, Katie Holmes had been rumored to have a 'thing' with Jamie Foxx for four years now. Over a year ago, the rumors were confirmed to be true as their relationship is 'not a secret among their friends' as stated in E Online. There had also been sightings and other clues that the couple is indeed together. They reportedly traveled to Mexico to celebrate their birthdays which are just five days apart in Mexico. The couple was also sighted having dinner in New York last April. Holmes reportedly flew to Paris to spend time with Foxx while he was filming "Robin Hood" in May.
Most recently, this time with photo evidence of the couple holding hands on the beach confirms all the rumors that have been around for four years. Five years after the divorce of Holmes, the public is expecting her to be more open with her relationship with Foxx.
© 2018 Korea Portal, All rights reserved. Do not reproduce without permission.