'Game of Thrones' Season 8 Predictions & Spoilers: Jamie Lannister To Defeat Night King? Jon Snow, Daenerys Targaryen Are Having A Baby?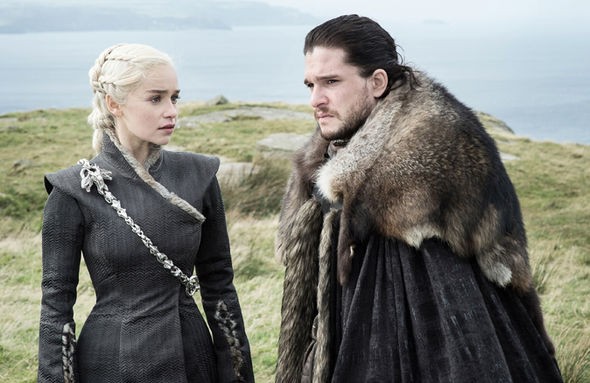 "Game of Thrones" Season 7 ended with a major cliffhanger, making fans crave for more. Fans will have to wait for two years before the "Game of Thrones" Season 8 arrives.
Avid followers of the show are interested in the fate of Night King, who successfully destroyed The Wall in the Season 7 finale. Now, new reports suggest that the powerful creature is going to die in no time because of Jamie Lannister.
Blasting News shared that the brother of Cersei Lannister is likely to defeat the Night King. A Reedit user named Adjace-esque claimed that Jamie Lannister is willing to risk his own life to stop the bloody war in "Game of Thrones" Season 8.
As a matter of fact, Jamie Lannister previously killed the Mad King even though he's aware that everyone will mock him for doing so. After all, he did it for the benefit of the entire King's Landing population from Aerys' destructive wildfire.
If he would be able to kill the Night King, Jamie Lannister could probably redeem his reputation in "Game of Thrones" Season 8. This could also be the only way that people surrounding him would quit tagging him as an oath breaker.
"The most recent one was his suicide gallop toward Daenerys despite the high possibility of him being roasted by Drogon," the Reedit user said. "But it's not the only time. It's said that he cut down a dozen men for a chance to get to Robb at the battle of Whispering Wood," he added on.
Meanwhile, other "Game of Thrones" Season 8 theories suggest that Jon Snow and Daenerys Targaryen are going to have a baby. Primadonne shared that the Mother of Dragons would bear a child again after she miscarried her first baby.
Devoted viewers of the show can recall that Jon Snow and Daenerys Targaryen had a hot encounter during the Season 7 finale. Even the George RR Martin's books have hinted that the new couple will have a baby.
Many believe that the blue rose Rhaeger gave to Lyanna after winning a battle is Jon Snow. Ned later dreamt of Jon Snow's birth and noted that the room smelled like a rose.
A blue rose appeared on a wall of ice when Daenerys Targaryen went to the House of the Undying. As of late, no blue rose has appeared on the show yet but theories suggest that it will later show as Jon Snow and the Mother of the Dragon become closer.
While these reports could possibly be true, it should be noted that nothing is confirmed as of yet. Therefore, avid followers of the "Game of Thrones" series should take these rumors with a grain of salt until everything is proven true and correct.
"Game of Thrones" Season 8 is expected to premiere in the small screen in 2019. Stay tuned to Korea Portal for more spoilers, news, and updates!
© 2018 Korea Portal, All rights reserved. Do not reproduce without permission.