Taeyeon Instagram Video: Teaser For Reality Show?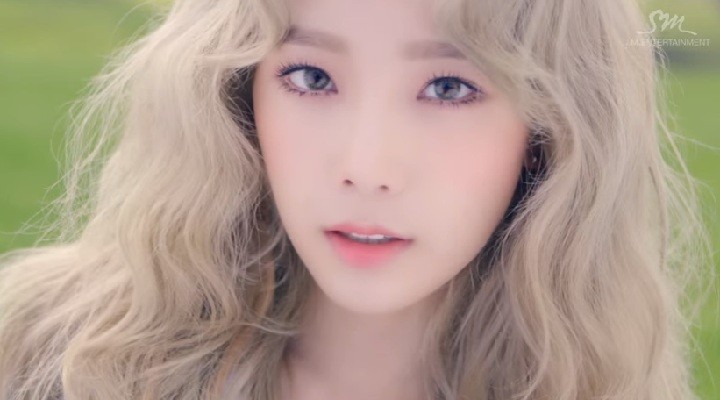 Taeyeon of Girls Generation uploaded an Instagram video that appears to be a teaser for her new reality show entitled Taengoo TV. There's very little information at the moment, and it's not known where Taengoo TV will end up streaming online, but it's got fans abuzz, and that's what teasers are meant to do.
The video on Taeyeon's official Instagram feed shows Taeyeon getting on a plane and arriving in London. She explores the city, at one point shaking the hand of a street musician. She's seen enjoying a cup of coffee, shopping for clothes, and visiting the Hogwarts School of Wizardry.
Taeyeon has had a strong year as a solo performer, in addition to joining the Girls Generation comeback in August promoting the girl group's "Holiday" single. Back in February, Taeyeon dropped her first full-length album My Voice. It was a successful release in the United States, debuting at No. 2 in March on the World Albums Chart of Billboard.
AllKpop notes that Taeyeon's My Voice set a couple of records, such as being the first female solo album to make more than 100,000 sales on Hanteo. The Hanteo Information System is one of the most trusted charts in Korea when it comes to album sales. The Hanteo charts are based on sales numbers reported from Hanteo-certified music stores.
Taeyeon was also in the news in August over an incident in the Jakarta International Airport. The Straits Times reported that Taeyeon experienced the crowd rushing her, causing her to fall to the ground. She said that she received physical contact from strangers. Her company S.M. Entertainment was criticized by the fans and media for the lack of security that led to the situation.
But for the most part, 2017 has been a good year for Taeyeon and her devoted fanbase. The new Instagram teaser video promises even more good things to come.
© 2018 Korea Portal, All rights reserved. Do not reproduce without permission.