Jessa Duggar Reveals Why She Knew Jinger Would Like Jeremy Right Away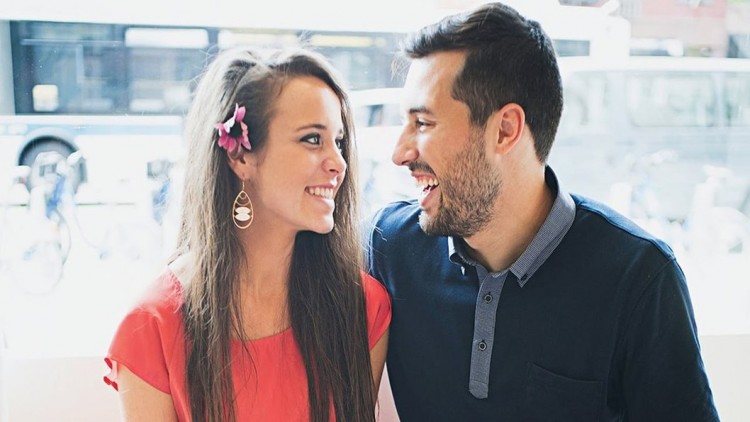 In the season premiere of TLC's Counting On, Jessa (Duggar) Seewald reminisces about the time she and Ben first met Jeremy Vuolo--and got an inkling that her sister Jinger Duggar was surely going to like him. Of course, she was on the money, while not quite expecting the storybook romance that resulted.
Monday night's episode had the two couples gathering together in San Antonio, Texas, reports People. San Antonio was noteworthy for being the city where Ben and Jesse first happened to encounter the former pro soccer player who would come to marry Jinger Duggar.
Ben recalled that he and Jessa had gone to San Antonio because they were going to join her family for a vacation. As things turned out, Ben and Jessa arrived in the city before the other Duggars could get there. With some extra time to kill, Ben figured that he could look up an old friend who lived in San Antonio.
So Ben called up his buddy, who was at work and couldn't entertain him. But they could meet up with his buddy's friends from church-they were over at another friend's house for pizza. Ben's buddy made some arrangements, and Jesse and Ben were picked up at a meeting spot behind the Alamo. In no time at all, they were at the church pals' gathering at some young pastor's house.
As it turned out, the pizza party was taking place at Jeremy Vuolo's house. Ben and Jeremy instantly became buddies. The two guys clicked immediately, Jeremy said.
When it was Jessa's turn to reminisce about that day, she remembered being struck by a remarkable detail that she knew Jinger would appreciate. Namely, the outfit that Jeremy was wearing. In a mirthful recollection, Jessa explained that Jinger had expressed how much she loved a certain style of the sweater--the same type of sweater that Jeremy was wearing the first time she saw him. That told her that Jinger was going to like Jeremy Vuolo.
E! News notes that the episode, entitled "A New Courtship," also features Joseph Duggar and his sweet bid to ask Kendra Campbell to enter into courtship with him.
© 2018 Korea Portal, All rights reserved. Do not reproduce without permission.