NASA: Cassini Spacecraft Will Have Its 'Final Kiss Goodbye' Expected To Burst Out Into Pieces This Week
by
Elon A.
/ Sep 12, 2017 09:26 AM EDT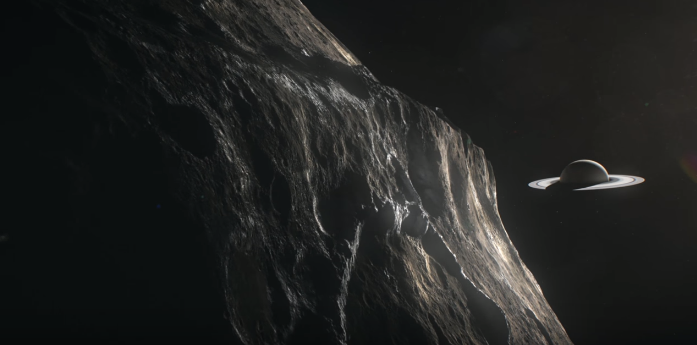 The International Cassini probe that has been orbiting around Saturn will soon say goodbye. After serving NASA for many years, the agency will be forced to destroy spacecraft. Tragic as it may sound, but the spacecraft will encounter a death plunge upon entering the ringed planet's atmosphere.
For this to happen, the Cassini was programmed to orbit close to the giant moon, Titan. This encounter will bend its trajectory, enough to launch the spacecraft into the atmosphere of Saturn, this coming Friday. When the orbit has been tweaked the Cassini will fall into the death plunge. The spacecraft will bursts into pieces upon entering the gases that it present in Saturn, according to BBC.
Thus, the Cassini program manager at NASA, Earl Maize said that "That final flyby of Titan will put Cassini on an impacting trajectory and there is absolutely no coming out of it. We're going to go so deep into the atmosphere the spacecraft doesn't have a chance of coming out."
Furthermore, Cassini has serviced NASA for almost 13 years and traveled around 1 billion miles or 1.25 billion kilometers, away from Earth. Thus, the leader of NASA's planetary science program, Jim Green mentioned in an interview that the Cassini is coming to an end. The spacecraft is running out of fuel and the functions that it can do are already quite limited, unless the agency decides on a new approach, according to Business Insider.
Meanwhile, NASA always has the option to propel Cassini in other planets such as Neptune or Uranus. However, in 2010, the managers of the missions have decided to have the spacecraft around Saturn. The reason for this is that the spacecraft can gather more science data in its mission near the ringed planet.
In addition, Maize also mentioned that the last "kiss goodbye," will put Cassini into Saturn. This would be a roller-coaster ride. However, it is only going in and now way out. It would be a one-way trip.
© 2018 Korea Portal, All rights reserved. Do not reproduce without permission.