'Reply Series' Father Sung Dong Il Chooses His Favorite Onscreen Daughter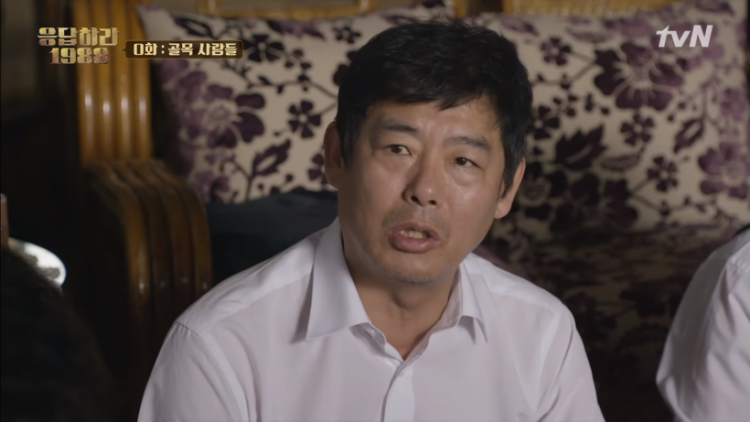 Veteran Actor Sung Dong Il ("Legend of the Blue Sea") had a number of father roles up his sleeve. The most famous father character would be his role in the hit "Reply Series". Everybody got curious on who, among his onscreen daughters is his favorite.
In the September 10 episode of Section TV, during the promotion for Sung Dong Il's latest movie, "RV: Resurrected Victims," he was asked to choose among her daughters on screen particularly his daughters from the "Reply Series" A-Pink's Jung Eun Ji ("Cheer up"), Go Ara ("Hwarang: The Beginning") and Girl's Day's Lee Hye Ri ("Entertainer"). Aside from the "Reply Series" daughters, Kim Seul Gi ("Oh My Ghostess"), his daughter from the movie "Miss Granny" was also part of the choices.
In the first installment of the "Reply Series", "Reply 1997," Jung Eun Ji played Sung Dong Il's daughter, Sung Shi Won, a bright and loud high school student, who happens to prioritize her fangirling life over her studies. Go Ara played the "Reply 1994" daughter, Sung Na Jung, an easy going college student who likes basketball and cares a lot for her late brother's best friend. The latest "Reply Series" daughter is Lee Hye Ri from "Reply 1988" who played Sung Deok Sun, a middle child who always gets compared with her brainy older sister.
Sung Dong Il ultimately chose his "Reply 1997" daughter, Jung Eun Ji. He further said that because she was his first daughter and among his onscreen daughters, Eun Ji contacts him the most as stated on Soompi.
Sung Dong Il played the father character in all "Reply Series," under the same name, Sung Dong Il. His chemistry between his daughters is undeniably strong. He was a father who is both tough and loving to his family. The "Reply Series," started in 2012 with "Reply 1997" and the latest installment, "Reply 1988" was concluded in 2016. The series is about the warmth of love and family in different timelines. It is famous for the mystery of who the "Reply Series" daughter ends up with in the present time.
Sung Dong Il has a lot of this going on for him this year, including a new drama, "Wise Prison Life" where he will yet again work with the "Reply Series" director. Meanwhile, "RV: Resurrected Victims", a movie about dead people resurrected to avenge their deaths is slated to hit the theaters next month.
© 2018 Korea Portal, All rights reserved. Do not reproduce without permission.