U.N. Grants Green Climate Fund To South Korea's Off-Grid Energy Model As Its First Official Support Project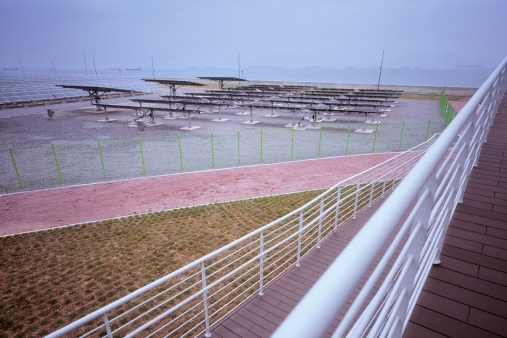 The Green Climate Fund (GCF) of the United Nations is allotted for environmental problems experienced by developing countries and, during the 11th board meeting of the GCF in Zambia, the organization chooses South Korea's off-grid energy model for its first support project, reported Korea Times on Monday.
The decision of the Green Climate Fund support project aims to give the northwestern Amazon Basin region, close to the Pastaza and Maranon rivers, a round-the-clock supply of energy to fruit-processing plants by utilizing solar power generators and energy storage systems to give out electricity without people chopping down trees from forests.
Currently, the plants in the region use fossil fuel and burning trees in order to survive, resulting to the accumulation of greenhouse emissions in the atmosphere.
"By processing fruits and juice in an eco-friendly and sustainable manner, the Green Climate Fund aims to improve the livelihoods of people in the region," said head of the ministry's international financial cooperation bureau, Kim Hoe Jeong.
According to Business Korea on Monday, the project for the Amazon Basin region is built around the South Jeolla Province's Gasa Island and Jeju Gapa Island's energy-independent island model, which produces electricity through alternative energy sources - such as solar power - and then storing the electricity in energy storing systems for use when necessary.
The five-year project will commence in March 2016 and needs $9.11 million in support. The Korea International Cooperation Agency (KOICA) is set to invest $1.8 million for solar power generators and energy storage systems. The Green Climate Fund will be providing $6.24 million, while Peru's environmental protection fund Profonanpe invests $1.0 million.
Overall, the Green Climate Fund has released $183 million to fund eight environmental projects in Asia, Africa and Latin America, noted The Guardian on Friday.
"It is a very important step forward in the global effort to fight climate change," noted executive director, Hela Cheikhrouhou.
She stated that studying the projects take time, but is optimistic that more funding will be released in March during the next Green Climate Fund board meeting.
© 2023 Korea Portal, All rights reserved. Do not reproduce without permission.