Girls' Generation, GFriend, Yu-Chien Tseng, Yuhki Kuramoto To Perform At DMZ Peace Concert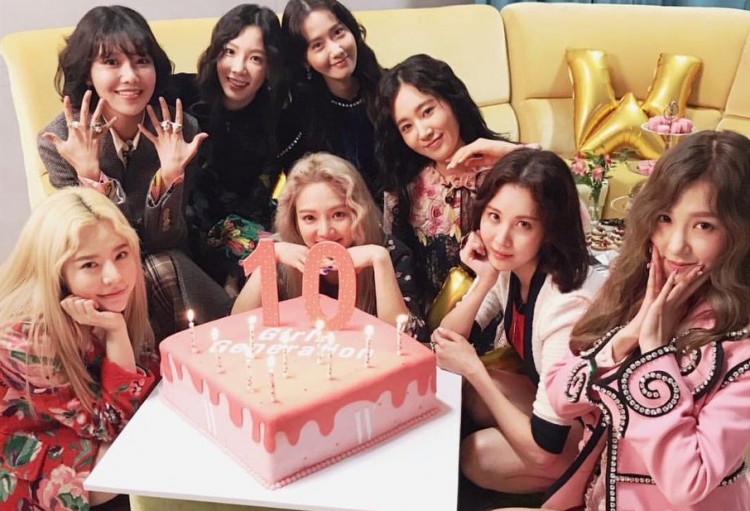 The upcoming DMZ Peace Concert will feature multinational performers. In the lineup are K-pop girl groups Girls' Generation and GFriend, Taiwanese violinist Yu-Chien Tseng and Japanese pianist and composer Yuhki Kuramoto.
For two days, the DMZ Peace Concert will be held at the Nuri Peace Park in Paju, Gyeonggi Province and will be open to everyone for free. The concert is co-hosted by Gyeonggi Provincial Government and MBC TV, which will broadcast the shows on Aug. 15.
On Aug. 12, Girls' Generation and GFriend will be joined by other K-pop acts BTOB, B1A4 and Cosmic Girls, Yonhap News quoted MBC TV as saying. On Aug. 13, the audience will enjoy a classical/opera concert with Kuramoto, Tseng, violinist Shin Ji-ah, operatic pop quartet Forte Di Quattro and the Gyeonggi Philharmonic Orchestra.
This will be a good opportunity for GFriend to promote their fifth mini album titled "Parallel." The group was at Yonsei University main auditorium in Seoul on Aug. 1 to promote the album, All Kpop reported.
During the event, the GFriend members told the media that Girls' Generation is their role model. Sowon congratulated Girls' Generation members Hyoyeon, Seohyun, Sooyoung, Sunny, Taeyeon, Tiffany, Yoona and Yuri on their 10th anniversary.
According to Sowon, she and her fellow GFriend members Yeron, Eunha, Yuju, SinB and Umji grew up listening to Girls' Generation so they have much respect for Hyoyeon, Seohyun, Sooyoung, Sunny, Taeyeon, Tiffany, Yoona and Yuri. There was one time when their promotions overlapped.
All the members of Girls' Generation were nice to the members of GFriend, Sowon said. She hoped that Girls' Generation will safely promote their sixth Korean-language studio album titled "Holiday Night."
S.M. Entertainment digitally released "Holiday Night" on Aug. 4, Friday. The album will be released physically on Aug. 7, Monday.
"Holiday Night" has 10 singles. The first single is titled "All Night" written by Kenzie, who also wrote Girls' Generation's debut single titled "Into the New World."
© 2023 Korea Portal, All rights reserved. Do not reproduce without permission.