URCC Featherweight World Champion Do Gyeom Lee Vs Jojo Orao At 'URCC: XXX'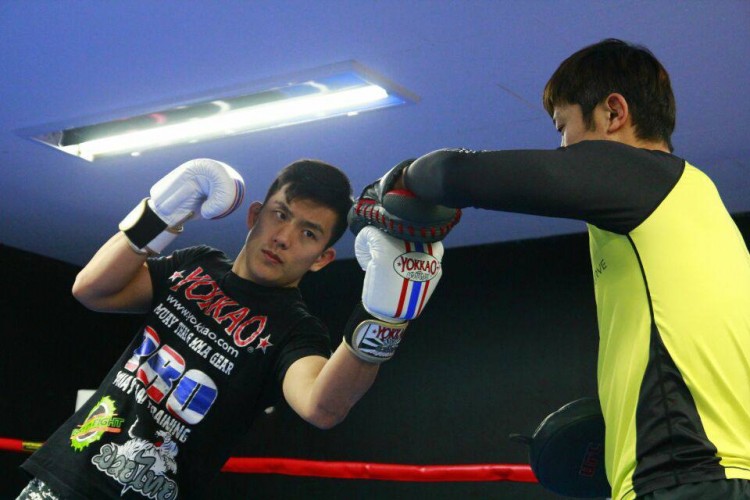 Jojo "El Matador" Orao of the Philippines has a big mission to accomplish on Aug. 12, to dethrone the reigning URCC Featherweight World Champion Do Gyeom Lee of South Korea. The upcoming bout between the two is in the main card of "URCC: XXX," which will be held at the Araneta Coliseum in Quezon City, Metro Manila.
Lee became the URCC Featherweight World Champion on April 23, 2016 at "URCC 27: Rebellion" at the Marriott Hotel Grand Ballroom in Manila. He dethroned the former titleholder Red Romero.
Through a translator, Lee told Dojo Drifter at the time that he could not explain how happy he was having won the title. The BK Wang Ho fighter dedicated the bout to his family in Busan.
Currently, Lee holds a record of 3 wins and 1 loss as a professional fighter. On the other hand, his "URCC: XXX" opponent has a professional record of 2 wins and 0 loss.
Orao worked as a log collector before moving to Manila, where he met his coach, Omar Osit and Arvin Chan, according to the URCC website. In 2016, Orao defeated Mark Valero via technical knockout at "UGB MMA Championship 13: Foreign Invasion" and Shoaib Raza via neck crank submission at "UGB MMA Championship 14: Affliction."
Aside from being a professional MMA fighter, Orao is also the boxing coach of Solomon Dultra, CJ De Tomas and Drex Zamboanga. On July 25, 2015, Lee and Zamboanga battled it out at "URCC 26: Domination."
Held at the Fontana Convention Center in Angeles, Pampanga, "URCC 26: Domination" marked Lee's URCC debut. He defeated Zamboanga via knockout.
Lee's third and most recent URCC fight was "URCC 28: Vindication," which took place at the Marriott Hotel Grand Ballroom on Nov. 6, 2016. He defeated Ryan Dela Cruz via unanimous decision.
Among the most talked about fighters in the "URCC: XXX" fight card are Mark Striegl, Kiko Matos, Billy Jack Sanchez, Chris Hofmann and Jiar Castillo. Have a glimpse of some of the fighters here:
© 2018 Korea Portal, All rights reserved. Do not reproduce without permission.