Kim Woo Bin Completes First Round Of Cancer Treatment, Sidus HQ Announces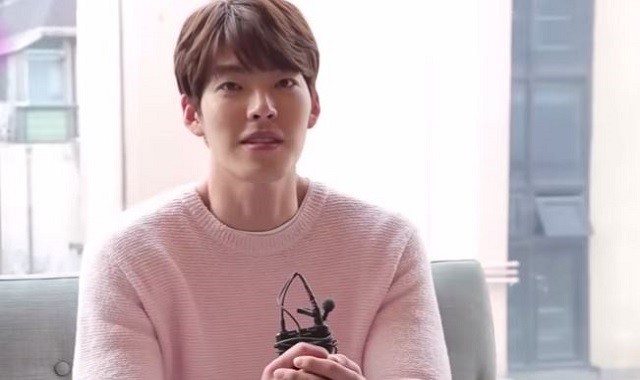 Kim Woo Bin has completed the first cycle of his cancer treatment and is reportedly doing well. This was the update given by his agency Sidus HQ for fans of the talented actor who were clamoring for an update.
According to a report by AsiaOne, Kim Woo Bin has completed the first round of treatment for his nasopharyngeal cancer and is currently recovering. The good news is that he has recovered enough that he is able to exercise on his own.
Drugs have improved, so there is no hair loss or any extreme physical change," Kim Woo Bin's agency Sidus HQ said. "But he has lost 10 kilograms and currently weighs around 60 kilograms."
With the weight loss and his need to recover, Kim Woo Bin's agency said they are optimistic about his recovery. However, they are still waiting for the results of new tests this August to see how the next treatments will progress. His good friend, Kang Ha Neul said that he is hopeful that his friend will respond well to the treatment and get better soon.
It can be recalled that Kim Woo Bin was diagnosed with the rare disease nasopharyngeal cancer back in May after the actor went to the hospital for a checkup for feeling unwell. Fans and supporters were shocked when Sidus HQ made the official announcement that the actor will be undergoing cancer treatment immediately after receiving the findings.
Kim Woo Bin was actually expected to shoot for the movie "Wiretap" which will be directed by "Assassination" director Choi Dong Hoon. However, the film outfit has decided to postpone production until such time that Kim Woo Bin is cleared to begin filming.
According to a report by Korea Portal, the company announced that as soon as they heard about Kim Woo Bin's diagnosis, they suspended the schedule because they believed that the actor's health is more important than filming. They expressed their hope that he would recover soon.
© 2020 Korea Portal, All rights reserved. Do not reproduce without permission.