'The Originals' Season 5 Spoilers: Klaroline Reunion To Happen In First Episode of Season 5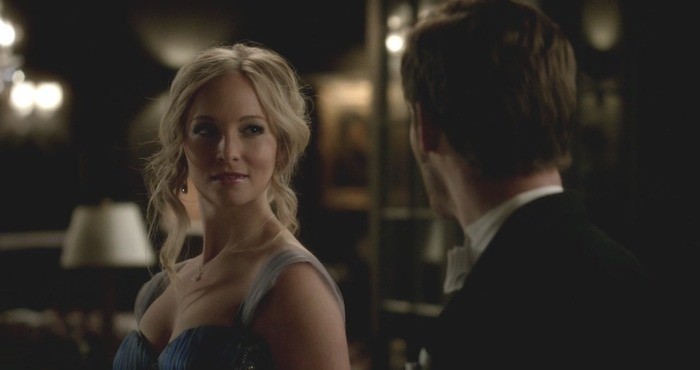 Klaroline fans won't need to wait too long for the reunion of Klaus and Caroline to finally happen in "The Originals" Season 5. The much-awaited reunion is set to happen as early as the first episode of the fifth season.
According to a report by TVLine, a source revealed that Candice King will reprise her role as Caroline in the first episode of "The Originals" Season 5. It is unsure whether the meeting will happen in New Orleans or in Mystic Falls as Hope sets out to enroll in the Salvatore Boarding School for the Gifted.
It can be recalled that at the end of "The Vampire Diaries," Klaroline shippers were already anticipating the reunion between Klaus and Caroline. When she was asked about her plans for the paid, series creator Julie Plec explained that it would be too soon for Caroline to make an appearance in "The Originals" Season 4 mainly because the timelines of the two series do not match, Korea Portal reported.
In "The Vampire Diaries" series finale, Caroline was shown to have received a sweet note from Klaus expressing his support for Caroline's school. He also sent a generous gift along with the note which fueled the possibility that the romance between the two character will be sparked anew. Besides, Klaus' love interest Cami was already killed off in "The Originals" Season 3.
Fans have long been waiting for a crossover to happen for Klaroline for the longest time, believing that the pair is end game because of Klaus' devotion to Caroline and Caroline's undeniable connection with "The Original" hybrid. Now that she will be the one to guide his daughter Hope in channeling her powers, it is expected that Caroline could become a permanent part of "The Originals" Season 5. What's more, they are expecting that Klaroline could be a part of planned spinoff if it does center around Hope.
© 2018 Korea Portal, All rights reserved. Do not reproduce without permission.