'Warframe' News, Updates: Baro Is Back With A New Cosmetic And Bundled Armor Set; Game Director Recalls Meeting With Bungie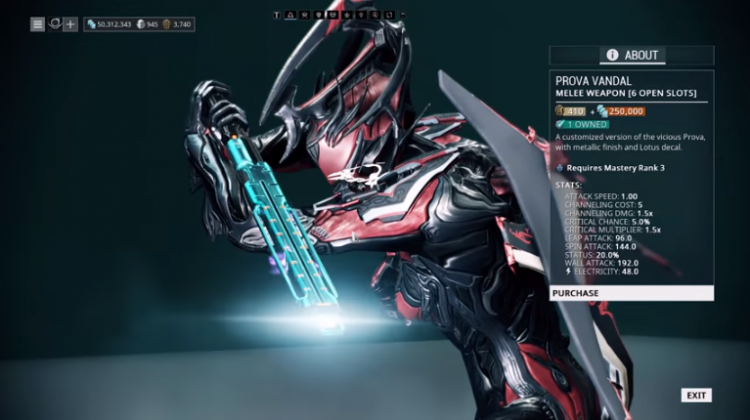 After the horror-induced update that is the "Chains of Harrow" for both PlayStation 4 and Xbox One, "Warframe" has brought back the famed Void Trader who also goes by the moniker Baro Ki'Teer. It is expected that the merchant with an exotic penchant will be bringing in premium stash that will get players' fancy.
Express reported that "Warframe's" Baro is as of late located within the game's Concourse portion of the Larunda Relay over on Mercury. Moreover, it is believed that the trader will just be around the entire weekend and the next sighting has yet to be determined. Players need not fret though as there is a timer telling what time he'll go on hiatus again.
Players who have already checked with Baro has spotted a new cosmetic dubbed the Ki'Teer Foros Shoulder Plates. The EOS Prime Set is also making a comeback for "Warframe" fans who are still lacking a piece or two of the said rig. However, the Void Trader also made a bundle of the set for those who want to buy it as a whole provided that faithfuls have 285 Ducats and 260,000 credits. The infamous melee weapon - Prova Vandal is also back as it comes with a 410 Ducats, 250,000 credits price tag.
Meanwhile, Digital Extreme Director Steve Sinclair recalls the time he came across with a group of Bungie folks. Per Sinclair, he met them during the PAX East event four years ago when they dropped by their booth and told him how they loved playing "Warframe." He added that the compliment meant a lot as he revealed that he too was a fan of Bungie's work.
"Warframe's" upcoming massive content - Plains of Eidolon - has a 17-minute gameplay that is currently making rounds online. Fans may have to wait a bit longer as it is slated to arrive sometime in the fall. Check out a video about the game here:
© 2018 Korea Portal, All rights reserved. Do not reproduce without permission.