K-pop News: Girls' Generation Album 'Holiday Night' Release Date Announced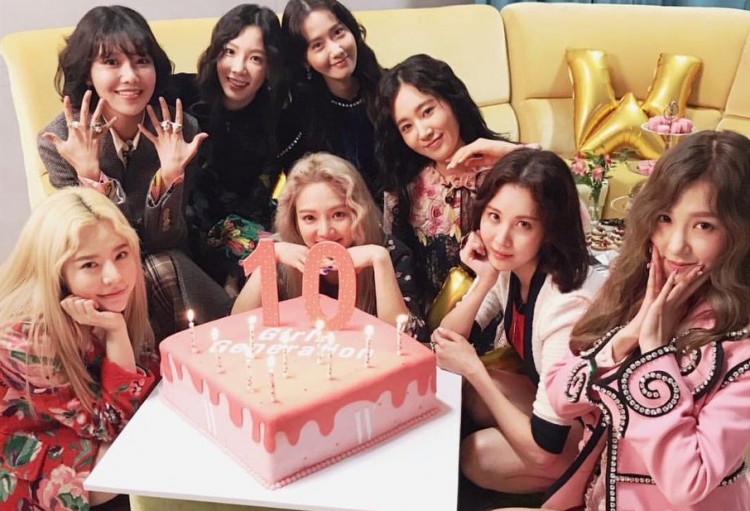 The release date of K-pop girl group Girls' Generation's sixth album titled "Holiday Night" has been announced. The upcoming album will have two title tracks namely "Holiday" and "All Night."
With Seohyun as one of the writers, "Holiday" is described as a summer anthem song that combines fresh instrumental sounds with energetic vocals. On the other hand, "All Night" is an up-tempo dance song written by SM Entertainment composer Kim Yeon Jung, who is professionally known as Kenzie.
"Holiday Night" will be fully released on Aug. 7, SM Entertainment announced in its official website. Also revealed in the website is a teaser photo of Tiffany.
The upcoming Girls' Generation album contains 10 songs. Six of the songs will be released initially on Aug. 4 on various music sites including Naver music, melon and genie.
It has been two years since the fifth album of Girls' Generation titled "Lion Heart" was released. It contained 12 tracks including "You Think," "Party," "Bump It," "Sign" and "Paradise."
Girls' Generation has also released three Japanese-language albums. These were titled "Girls' Generation," "Girls and Peace" and "Love and Peace," which were released in 2011, in 2012 and in 2013, respectively.
Including Seohyun and Tiffany, SM Entertainment launched Girls' Generation on Aug. 5, 2007 with nine members. The other members were Taeyeon, Sunny, Hyoyeon, Yuri, Sooyoung, Yoona and Jessica.
In September 2014, Jessica left Girls' Generation. The group went on to have only eight members since then.
Amid the busy schedule of Girls' Generation, Taeyeon and Sooyoung watched "The Rocky Horror Show" on July 23. Sooyoung's sister Choi Soo Jin played Janet, the lead role in the Korean remake of the musical of the same name, according to Soompi.
As an actress, Sooyoung played Cheon Sung Hee in the OCN series "38 Revenue Collection Unit." She will also play Lee Ahn in the JTBC series "A Person You Could Know," which will premiere on July 31, Monday.
© 2018 Korea Portal, All rights reserved. Do not reproduce without permission.