NBA Trade Rumors 2017: Jeremy Lin To Cleveland Cavaliers, Kyrie Irving To Brooklyn Nets?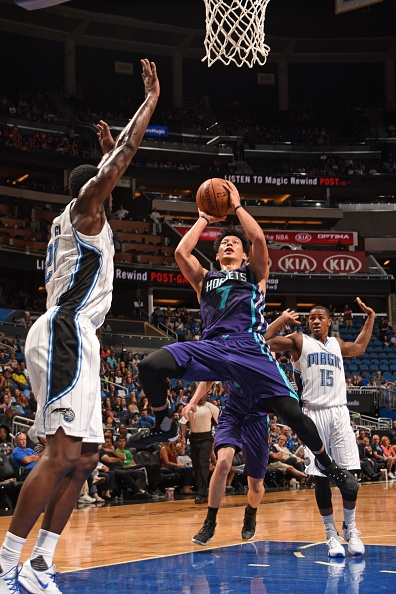 Jeremy Lin and Kyrie Irving are two of the basketball players rumored to be leaving their current teams before the 2017-18 NBA season starts on Oct. 17. The former and the latter are currently under the Brooklyn Nets and the Cleveland Cavaliers, respectively.
Irving had asked Cavaliers owner Dan Gilbert to trade him, sources told ESPN. As for the Nets, Lin is said to be a potential trade asset the team could use to facilitate a trade with Irving.
When asked about Irving, Gilbert would not confirm if he would grant the request to be traded. The Cavaliers owner just said the point guard will be at training camp with the team in September.
"We think that Kyrie Irving is one of the best guards in the NBA," NBA quoted Gilbert as saying. "He was part of a championship, three years straight to the Finals and we value his talent significantly."
Gilbert emphasized that Irving is one of the best players of the Cavaliers. At this point, the player is under contract with the team for two or three years depending on the last year, the team owner confirmed.
The Cavaliers is not obligated to trade Irving despite his request to be out. The team's new general manager Koby Altman described him as a tremendous player who is core piece of what the team has done considering the great contributions he has made.
As for the Nets, the team has already traded for D'Angelo Russell from the Los Angeles Lakers. This makes fans think that the Nets may trade Lin to the Cavaliers because having Lin and Russell in the same team may be redundant.
Russell played for the Lakers for two years before moving to the Nets. Lin also played for the Lakers from 2014 to 2015 before moving to the Charlotte Hornets in 2015 then to the Nets in 2016.
© 2018 Korea Portal, All rights reserved. Do not reproduce without permission.