Girl's Generation Releases 10th Anniversary Album On August 7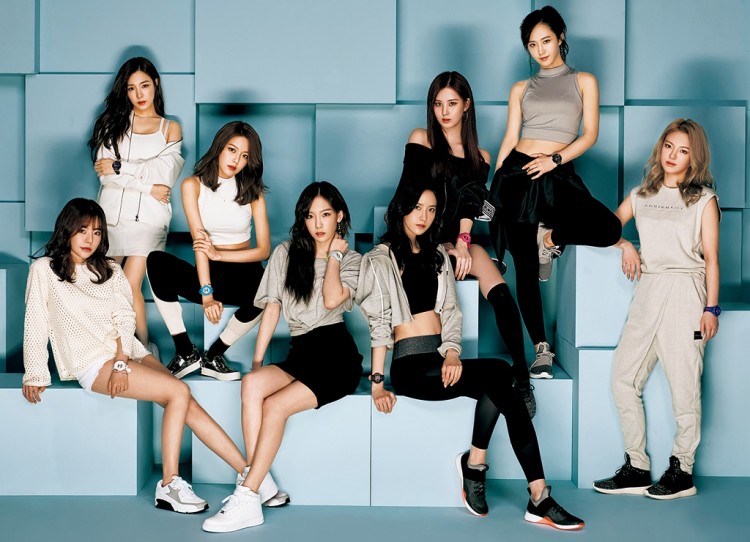 Girls' Generation is marking a milestone in their career with a major comeback. The K-pop group is celebrating their 10th debut anniversary by releasing their sixth full-length album on August 7.
According to a report by Popcrush, the album will be called "Holiday Night" and will feature two title tracks "Holiday" and "All Night." Aside from individual teaser posters, Girls' Generation members will also be featured in short videos where they share memorable experiences in the 10 years that the group has been together.
In the lead up to the release, SM Entertainment has already released the teaser videos for Tiffany and YoonA. Girls' Generation fans have also started trending the hashtag #GIRLS6ENERAT10N as a play on the K-pop group's 10th anniversary and 6th full-length album.
"I think there's a different energy that comes out when promoting as Girls' Generation," YoonA said in her video interview. "It's the time when I've been the happiest. I was able to meet the other members, and I have a lot of great memories. I think I've been doing well."
Girls' Generation has become one of the most influential female K-pop idol groups in the last decade. While members have engaged in their individual music or acting projects, the members continued to make music and perform as a group in the face of numerous disbandments among K-pop groups.
As a matter of fact, Girls' Generation recently topped Billboard's list of most influential K-pop idol groups. According to Soompi, Girls Generation topped the Billboard list for its successful hits like "Gee," "I Got a Boy," and "Tell Me Your Wish." Their reunion is considered a big deal to their fans who have stuck with them for the past decade of their career and the girls have been more than vocal about their deep regard for their supporters.
© 2018 Korea Portal, All rights reserved. Do not reproduce without permission.