'Supernatural' Season 13 Spoilers: Sam, Dean To Butt Heads Over Dealing with Lucifer's Nephilim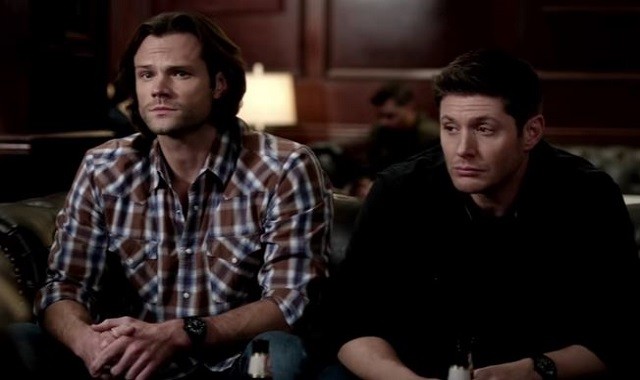 Sam and Dean Winchester's path in The CW's "Supernatural" Season 13 are expected to have many challenges as the brothers are expected to butt heads over how to handle Lucifer's son Jack. While Dean would want to kill him right away to stop the threat that he poses, Sam is expected to call for a calmer approach to give the Nephilim a chance to choose his own path.
In an interview with EW at the sidebar of the San Diego Comic Con, Jensen Ackles, Jared Padalecki and Misha Collins were interviewed about what to expect for "Supernatural" Season 13 and as expected, the trio divulged that the situation would be very complicated, as with the rest of the previous seasons of the longest running "Supernatural" series on television.
According to Jensen Ackles, at this point, there is already a running joke on set about how many times their characters have been killed off in various creative ways. While Sam and Castiel have had their fair share of deaths in "Supernatural," Dean still holds the record for the most number of deaths since in one episode entitled "Mystery Spot" he was killed off multiple times as Sam lived the same day over and over again as part of Loki's trick to get him to accept that he cannot save his brother from death. Of course, in addition to that episode, Dean also did his time in Hell and in Purgatory.
While Cas was killed off in the "Supernatural" Season 12 finale, it has been revealed that he will be making a comeback in the upcoming season of "Supernatural." He said that while the most important parts of his character will return, he will seem "more dead" than usual.
It has earlier been reported by Korea Portal that fan theories have hinted that a different version of Cas will make a return. Some have theorized that he will be resurrected by Chuck while there have been those who have speculated that the Cas from Apocalypse World will be making the comeback in place of the old Castiel.
© 2018 Korea Portal, All rights reserved. Do not reproduce without permission.