Apple iPhone 8: Everything You Need To Know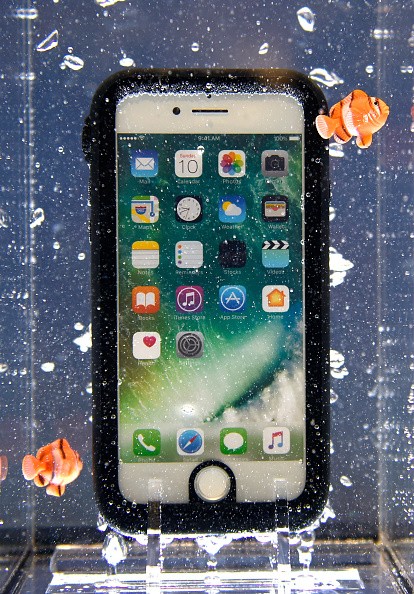 This year marks the 10th anniversary of the iPhone and customers can expect Apple to bring a revolutionary redesign to the series with a full-screen device with all out features, the official name is yet unknown, but it will most like be called the iPhone 8. The device is rumored to launch in the beginning of September. The Apple flagship will have a tough fight with Samsung Galaxy S8 and other flagship devices.
Some three months before the traditional Apple Special Event in September, where the company unveils its new iPhones, reliable sources have suggested a list of 10 predictions of Apple's plans for the second half of the year and the iPhone 8. There will most likely be three new models. An anniversary edition and 2 upgrades over the current iPhone 7 and iPhone 7 plus. The anniversary model i.e. the iPhone 8 is expected to have an OLED display and two LCD models with a design similar to that of the iPhone model.
iPhone 8 will get a full-screen design or something that is called the notch design because there is a slight cut out at the top. The phone is also rumored to get a new home button and there will be no fingerprint on this anniversary edition model. This is interesting because all the iPhone since the 5S feature have had the fingerprint scanner. But because of the under-glass technology rumors now say that the iPhone 8 anniversary model will be shipped without the fingerprint scanner identification. iPhone 8 is also expected to come with the brand-new 3D sensing technology. This feature will allow for better facial recognition and it will also allow you to take better selfies.
The phone 8 will have 3 GB of RAM, but the upgraded version will most likely still have 2 gigabytes of RAM. Reports suggest that this is because of the dual camera system that requires more RAM, but nothing can be said for sure.Customers can expect more storage and not just in the anniversary model but also the upgraded iPhone 7S and 7S plus models.
They will all come with two storage options 64 gigabytes and 256 gigabytes. The lightning port will also feature on the new iPhone and there will be no USB support on the phone. The phone is expected to have a boutique appeal, these means that it will have pure color options and pure finishes in order to keep that boutique limited edition appeal. That is all the latest rumors so far, stay tuned for more.
© 2018 Korea Portal, All rights reserved. Do not reproduce without permission.