'Dragon Ball Super' News, Where To Watch: Goku To Boast A New Form; Saiyan To Team Up With Kale & Caulifla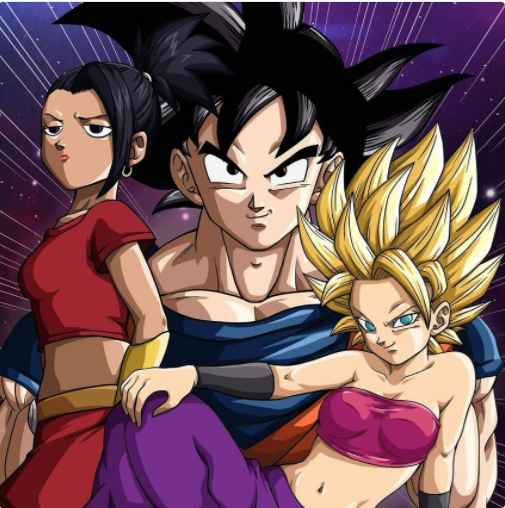 Since the Tournament of Power kicked off, "Dragon Ball Super" fans were intrigued with one of the scenes in the opening credits featuring a portion of Son Goku's face peeping through his Ki. Another hint surfaced just recently where a half-naked, battle scarred back of the Saiyan seems to suggest that the protagonist will be transforming anew.
According to Comicbook, the said image was spotted at a recent Weekly Shonen Jump issue. Known "Dragon Ball Super" fanatic Todd Blankenship then took to Twitter to report such find as the write up suggests that something "terrible" is about to happen with the current story arc.
Goku's back is serious business. pic.twitter.com/awdIBsgj7d

— Todd Blankenship (@Herms98) July 20, 2017
Moreover, it is very much noticeable that Son Goku's hair was styled similar to that of him turning into a Super Saiyan. That being said, fans are now arriving at an assumption that the "Dragon Ball Super" protagonist might have another SS form without his hair getting another color scheme.
Another plausible theory suggests that the "terrible event" being pertained to could be a point in "Dragon Ball Super" where Son Goku blames himself for the lives lost through the Tournament of Power. Fans are very much aware that the Saiyan was somewhat sucker punched with the ruling that the losing universe will be wiped out of existence. As a result, he will grow extremely upset with it that he'll do everything to stop the carnage.
Meanwhile, the synopsis for "Dragon Ball Super" episode 101 is finally out. Per the story plot, Son Goku will be challenging Jiren, though the latter taps teammate Kahseral alongside five other members of Universe 11's Pride Troopers. However, the former did the same thing as he formed alliances with fellow Saiyans Kale and Caulifla.
"Dragon Ball Super" episode 101 will air on July 30. For those who might miss episode 100 might want to click on this link. Check out a video about the anime here:
© 2021 Korea Portal, All rights reserved. Do not reproduce without permission.