iOS 10.3.3 Officially Rolled Out; The Last Firmware Update For iOS 10?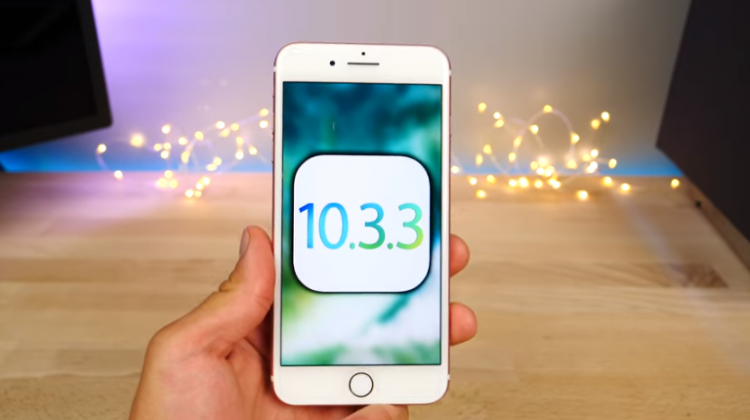 After a couple of months and six beta versions, Apple has finally shelled out the software update for their handheld devices - the iOS 10.3.3. Reports stated that the Cupertino tech giant focused mainly on some security fixes and a dash of visual enhancements.
The iOS 10.3.3 brought in some minor yet significant updates within the iPhone, iPad, and other ultraportables of Apple. Moreover, it is said that it may clear a substantial amount of space from the device's storage albeit its minor tweaks.
As aforementioned, the iOS 10.3.3's primary concern is security workarounds mostly on code execution in a number of ways like playing movie files or accessing one's contacts. For the 12.9-inch variant of the iPad, several wallpapers were added into the device alongside the said security fixes.
One of the probable reasons why Apple took quite a while for them to release iOS 10.3.3 is that this could be the final firmware update for both iOS 10 and the iPhone 5. They made sure that it's tight enough for hackers not to find any vulnerabilities in the future, according to MacRumors.
However, there are still tolerable bugs that still persist with these devices even after the iOS 10.3.3 upgrade. Bugs such as the frozen screen after three consecutive taps are still evident including the notification center glitch. Another issue that still exists is the so-called shutter bug, though these mentioned are bearable to most Apple users.
Now that iOS 10.3.3 has been rolled out, the iOS 11 is believed to be packed with features that zero in on the device's productivity. Per Forbes' report, the upcoming operating system will allow iPads harbor "more app icons on its dock," tweaked Control Center and App Drawer, drag and drop, a Files App, and a new App Switcher interface. The iOS 10 successor will be released sometime this fall. Check out a video about the new update here:
© 2021 Korea Portal, All rights reserved. Do not reproduce without permission.