'Overwatch' News, Updates: Doomfist To Officially Go Live Later This Month; Terry Crews Hints Participation In The Game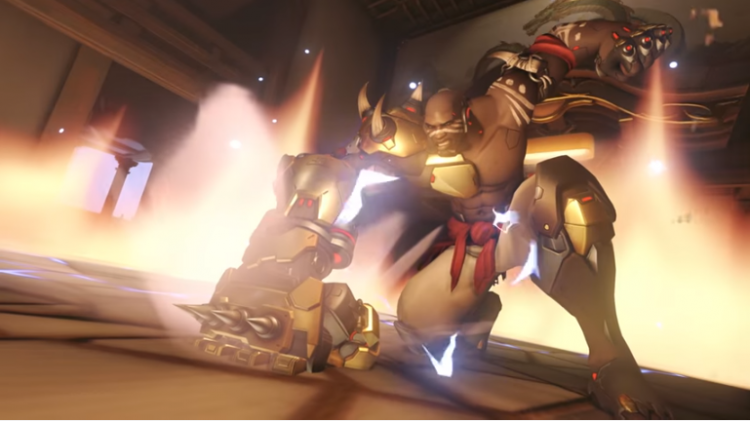 "Overwatch's" Doomfist has been around the game's public testing realm for a couple of weeks now and the player base is patiently waiting as to when will he be breaking free from his PTR chains. Fans need not wait that long as Blizzard officially announced a definite release date for the rampaging brute.
The award-winning game developer posted an announcement trailer about Doomfist finally entering "Overwatch's" live games. Moreover, the five-minute reel showcased a behind the scenes look at how the anti-hero came to be.
Per the "Overwatch" video, Doomfist is like paying homage to arcade fighting games as the developers wanted the character to have a look and feel of such, according to Dot Esports. Moreover, they made him capable of setting up combos that are dependent on a situation during gameplay.
Korea Portal even reported beforehand that the melee character has hints of "Tekken's" Jack whenever Doomfist dons his Irin Skin. His "Overwatch" sprays also have jabs of 2D fighting game inspiration with one of its sprays dubbed as the "Move List."
Blizzard's Jeff Kaplan also revealed in the trailer that since the announcement of "Overwatch," fans were already intrigued as to who Doomfist was albeit the fact that it was just a name back then adding that they initially don't have any idea on who the character was. As the Talon leader slowly takes shape, one of the developers stated that he has grown to become one of the "most evocative heroes" in the franchise as of late.
The supposed voice actor for "Overwatch's" Doomfist - Terry Crews stated that he is all good despite not being chosen to VO for the character. Nevertheless, he hinted that he might still be part of the game as he mentioned stating that "there will be something down the line."
Doomfist officially goes live in "Overwatch" this July 27. Check out a video about the game here:
© 2021 Korea Portal, All rights reserved. Do not reproduce without permission.