'Overwatch' News, Updates: Doomfist's Irin Skin Has Hints Of A 'Tekken' Character? Fighting Game Added A 'Fatal Fury' Baddie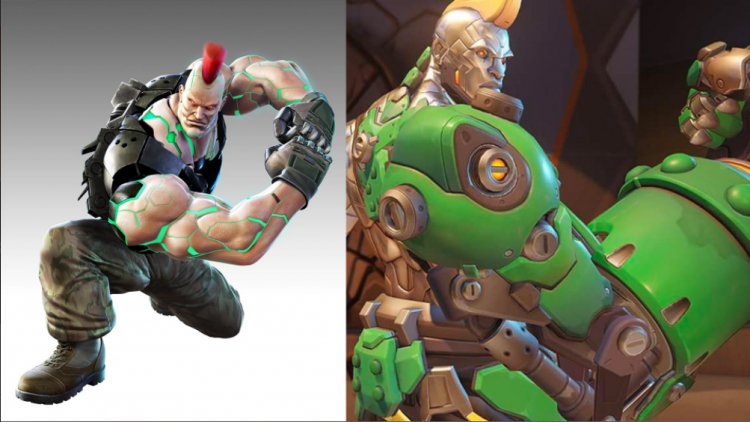 "Overwatch" fans were all delighted with Doomfist's entry into the game. The anti-hero's skins soon followed and one of them has a subtle resemblance to a character from an equally popular fighting game franchise. Hence, that fighting game series took it to social media to join the hype.
A few days ago, Blizzard shelled out the additional outfits for Doomfist. One of the character's skins - dubbed the Irin - has caught the attention of some "Tekken 7" folks as it showed some likeness to one of the title's bulky cyborg - Jack. As a result, the game's official Twitter account made a shout out to "Overwatch" stating that "Jack is the original Doomfist," according to Twinfinite.
We see what you did there, @PlayOverwatch Everyone knows Jack is the original Doomfist! #TekkenVSOverwatch pic.twitter.com/s4AjZsgrvS

— TEKKEN 7 (@TEKKEN) July 14, 2017
Doomfist's sprays were also infused with hints of some notable images that won't go unnoticed. The melee brute's "Overwatch" spray donning the moniker "The Greatest" undoubtedly has reference to Muhammad Ali's pose when he floored Sonny Liston in 1965. The "Move List" spray is also a good example where it shows directions on how to perform a specific move just like the ones found in a fighting game, Polygon reported.
In other "Overwatch" news, a substantial number of bug fixes have been addressed to another tank of the game - Reinhardt. Per Comicbook, some of the issues that were raised and is believed to be fixed at the time of writing include the size of the hero's Fire Strike hit box and Hammer Swing latency issues. The Charge attack now effectively immobilizes opponents instead of being pushed back. Moreover, a workaround was also devised regarding the "network high latency related animation latency" issues.
As of late, Doomfist is still under "Overwatch's" PTR, though he may finally go live in the coming weeks. Meanwhile, Bandai Namco just announced that they will be adding "Fatal Fury's" Geese Howard in "Tekken 7." Check out a couple videos about the two titles here:
© 2021 Korea Portal, All rights reserved. Do not reproduce without permission.