Kristen Stewart, Robert Pattinson Caught Cheating On Stella Maxwell, FKA Twigs? Stephenie Meyer Set To Reunite Former 'Twilight' Stars? [RUMORS]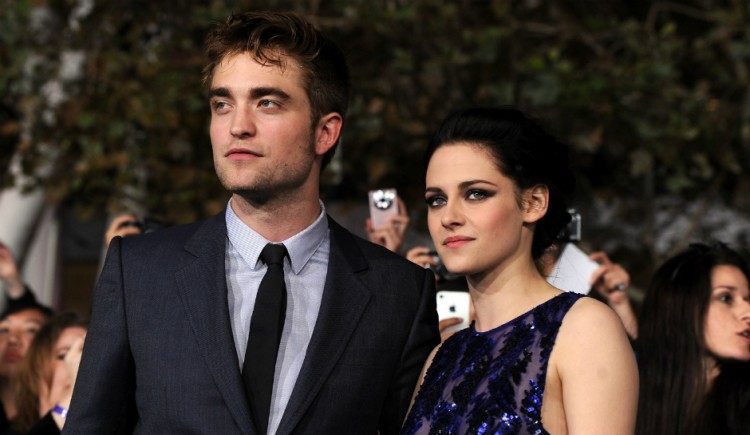 Robert Pattinson and FKA Twigs announced their engagement almost two years ago but the couple has not yet released any other details about their wedding up to this writing. Recent reports are now claiming that the "Twilight" star and his fiancée might cancel their nuptials because of Kristen Stewart.
Blasting News reported that Robert Pattinson could possibly be not on good terms with FKA Twigs right now after it was reported that the "Twilight" actor is cheating with Kristen Stewart. According to the news outlet, the former love bids have been talking to each other again without the knowledge of the "Pendulum" singer.
An unnamed source claimed that Robert Pattinson phoned Kristen Stewart in one occasion to ask her for some tips on his career. "He called to ask Kristen how he could keep that momentum going since a lot of the films he's starred in lately haven't attracted much attention," the insider said.
While the ex-couple had already debunked the claims that there is a bad blood between them, fans cannot help but speculate that Robert Pattinson and Kristen Stewart might be rekindling old flames. There were even claims saying that the former "Eclipse" co-star might do another movie together.
However, it was later learned that the Robert Pattinson and Kristen Stewart reunion rumors have yet to be confirmed yet. Even if Stephenie Meyer is currently working on another novel, it remains to be seen if this would be adapted into another "Twilight" movie.
Meanwhile, Korea Portal has previously shared that there have been claims saying Kristen Stewart and Stella Maxwell are also fighting because of Robert Pattinson. According to speculations, the Victoria's Secret model was displeased after learning that her girlfriend is on talking terms again with the "Cosmopolis" actor.
Though these reports could possibly be true, neither Robert Pattinson nor Kristen Stewart has confirmed that they are talking behind the backs of FKA Twigs and Stella Maxwell. So, fans should take things with a grain of salt until everything is proven true and correct. Stay tuned to Korea Portal for more news and updates about Robert Pattinson and Kristen Stewart.
© 2020 Korea Portal, All rights reserved. Do not reproduce without permission.