Kristen Stewart, Stella Maxwell Wedding: Robert Pattinson Caused Fight Between 'Twilight' Actress, Miley Cyrus' Ex? Model Jealous of FKA Twigs' Fiancé? [RUMORS]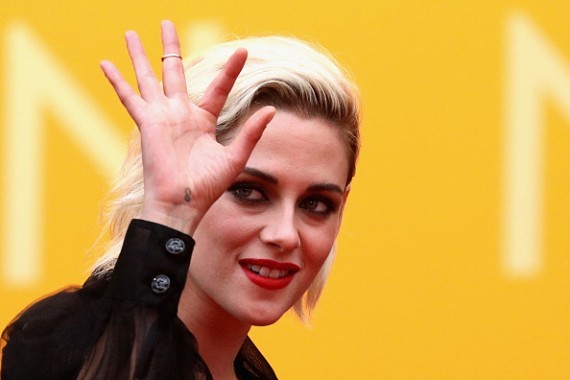 Kristen Stewart and Stella Maxwell are reportedly planning to tie the knot very soon. However, recent reports are suggesting that the former "Twilight" lead actress and the ex-girlfriend of Miley Cyrus are currently not on good terms because of Robert Pattinson.
Blasting News reported that Kristen Stewart and Stella Maxwell are fighting at the moment after the Victoria's Secret model learned that her girlfriend talking with Robert Pattinson again. According to the news outlet, the former lovers have been talking over the phone without the knowledge of their current partners.
Sources have claimed that Robert Pattinson phoned Kristen Stewart first to ask for a career advice. "He called to ask Kristen how he could keep that momentum going since a lot of the films he's starred in lately haven't attracted much attention," the unnamed insider said.
Because of this, fans cannot help but speculate that Stella Maxwell was not pleased after she knew about it. As a matter of fact, this is not the first time that Kristen Stewart was rumored to be cheating on the Victoria's Secret model.
Earlier this month, Kristen Stewart was seen leaving the apartment of Alicia Cargile. Looking upset, eyewitnesses have claimed that the girlfriend of Stella Maxwell was spotted sporting the same outfit she wore the day before the controversial sighting.
However, despite this, Kristen Stewart and Stella Maxwell have kept showing a strong front. In fact, Korea Portal has previously shared that the former partners of Robert Pattinson and Miley Cyrus are now planning for their marriage after they have moved in together.
Reports have it that Kristen Stewart and Stella Maxwell have been discussing about their up and coming wedding. Using vision boards, the couple reportedly started conceptualizing their outfits and other wedding essentials.
While the two stars are very already excited for their big day, both Kristen Stewart and Stella Maxwell are taking things slowly but surely. Up to this writing, neither the "Twilight" actress nor the Victoria's Secret model has confirmed anything as of yet.
So, fans of Kristen Stewart and Stella Maxwell should take these rumors with a grain of salt until everything is proven true and correct. Stay tuned to Korea Portal for more news and updates about the alleged Kristen Stewart and Stella Maxwell wedding.
© 2019 Korea Portal, All rights reserved. Do not reproduce without permission.