'Dragon Ball Super' Episode 100 Spoilers: Caulifla To Borrow F.Trunks' Form, Cabba Vs Vegeta, Jiren Vs Hit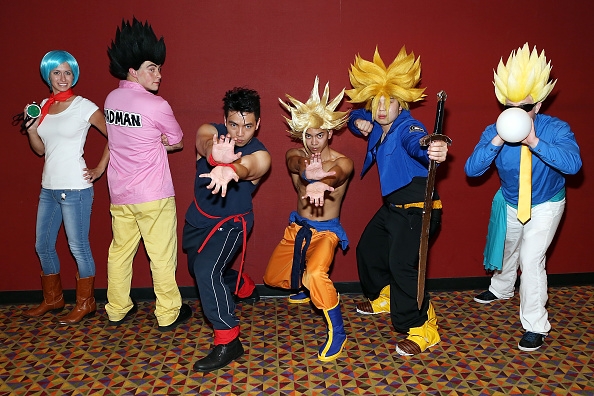 A "Dragon Ball Super" Episode 100 preview shows a Saiyan-filled action and a promising upcoming battle. Caulifla will also attain a Super Saiyan form, which is not new in the Universe 7.
Universe 6 female Saiyan Caulifla is going to have a new form next episode, Comic Book has learned. The form is not new to Universe 7, as some of the Universe 7 Saiyans can achieve this form, like Future Trunks during his battle against Perfect Cell. This is called the "Super Saiyan Third Grade", an advanced form of the Super Saiyan.
Speculations started to run after some pictures of Caulifla in this state circulated on the internet. This form will make the user 10 times more powerful but in the expense of overall speed. This is not similar to Kale's berserker mode, as this transformation can be achieved in a calm state without rage triggers.
Kale will also earn a spot in the main light of the next episode. She will transform into her hyped Berserker state and will be making destruction everywhere. It can also be noted that the Arena is now a total mess, which can be attributed to Kale's brutal show of power. It seems like the warrior from Universe 10, which was seen picking the weak looking Kale somehow managed to trigger her "Broly" mode.
Kale's rampage will soon be stopped by Universe 11's Jiren, according to the same publication. It can be noted that Jiren does not usually go against anyone.
However, Kale's show of destruction is enough for the Universe 11 warrior to get to the action. Jiren will be able to defeat Kale easily, which will make Goku fight him even more.
The preview also shows what seems like Jiren and Hit staring at each other. It is not yet confirmed if there will be a fight between the two fighters. If there is, the fight will be explosive, and Goku will be excited about this.
© 2018 Korea Portal, All rights reserved. Do not reproduce without permission.