WINNER Confirms Comeback This Summer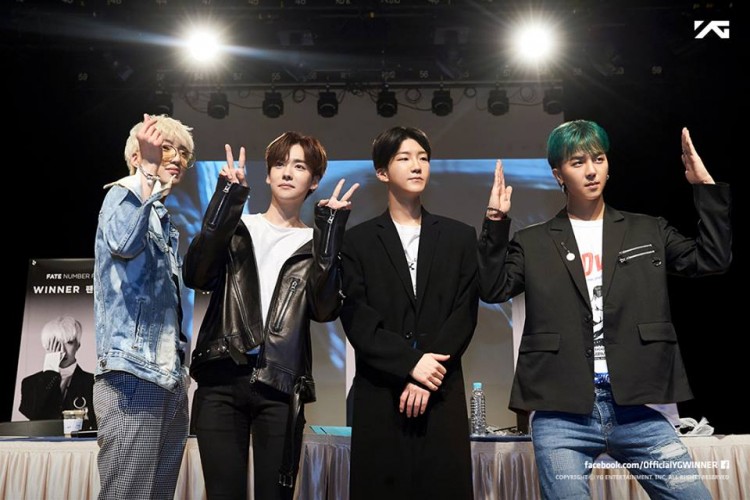 2017 is shaping up to be a big year for WINNER. After a successful comeback as a quartet in April with their "Fated Number For," the YG Entertainment artists are preparing another comeback this summer.
According to a report by Soompi, WINNER members Seungyoon, Seung Hoon, Mino and Jinwoo are already working on a new album just three months after the release of their first comeback this year. While no official details have been announced by YG, it is expected that the group will be part of YG's summer lineup.
"It is true that WINNER went abroad to shoot their music video. We are aiming for a comeback in late July or early August," an insider from YG said about the WINNER comeback. It is believed that the label made the decision to schedule another comeback for the foursome because the title tracks of their recent album "Really Really" and "Fool" were well received by INNER CIRCLE, the group's official fandom as well as generated new fans for the group.
It can be recalled that producer DEE.P posted a snap on his Instagram about a WINNER comeback. Fans immediately expressed excitement and said that that the upswing in the group's career was much deserved after the members worked doubly hard to make up for the loss of main vocalist Nam Tae Hyun last year due to mental health issues, Korea Portal reported.
WINNER leader Lee Seungyoon admitted that before making their comeback, they were nervous about how fans would receive them without Nam Tae Hyun who was one of the most popular members of WINNER but they were relieved when their fans stuck with them and supported them. They also admitted that they also had the longest promotional run for any YG Artist at eight straight weeks leading up to their comeback which they said helped with the positive reception of their comeback album.
© 2018 Korea Portal, All rights reserved. Do not reproduce without permission.