WINNER Recording For Second Comeback In 2017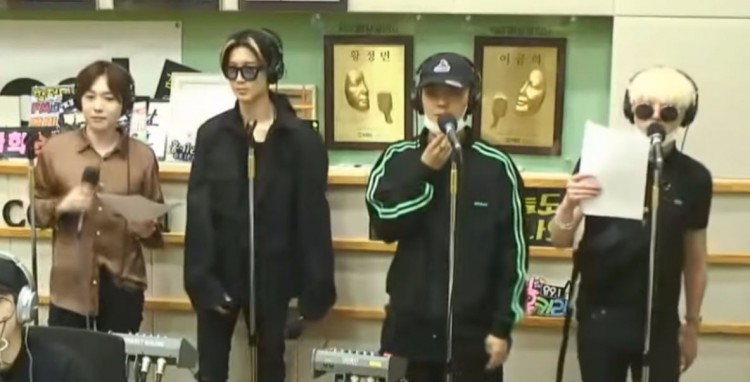 After their successful comeback via their mini album "Fate Number FOR," it seems that WINNER will be staging yet another comeback before the year is over. Producer DEE.P has teased on social media a snap of the boys in a studio possibly working on new material.
According to a report by All Kpop, on his Instagram, DEE.P posted the intriguing snap of WINNER members Seung Yoon, Jinwoo, Mino and Seung Hoon while concentrating in a studio. However, it was his caption that caught the fans attention. "RECORDING! #WINNER," the caption read.
INNER CIRCLE, WINNER's official fandom immediately picked up on the clue and expressed their excitement for the good news. Many fans believe that the quick return may be YG Entertainment's way to sustain the momentum that the boys got while from the success of "Fate Number For" in local and international charts.
It can be recalled that YG Entertainment relaunched WINNER as a four-member group in the wake of the departure of the K-pop group's main vocalist Nam Tae Hyun last year because of mental health issues. WINNER leader Lee Seung Yoon said that Nam Tae Hyun leaving the group hit the group really hard because he had a lot of support from the fans. Still, he said that the loss of one member pushed the remaining members to step up and work harder to make sure that they still deliver on the expectation of their loyal fans.
Following a grueling eight-week promotional tour, WINNER member Seung Hoon confessed to Soompi that having the longest promotional streak at YG was at times very tiring but still very rewarding because they got to connect with their fans. "Whenever we wonder if we're actually doing well, our fans never fail to give us an answer. A positive response means that we're headed in the right direction," he said.
© 2018 Korea Portal, All rights reserved. Do not reproduce without permission.