'Dragon Ball VR Secret Kamehameha' Now Available To Fulfill Your Inner Saiyan Cravings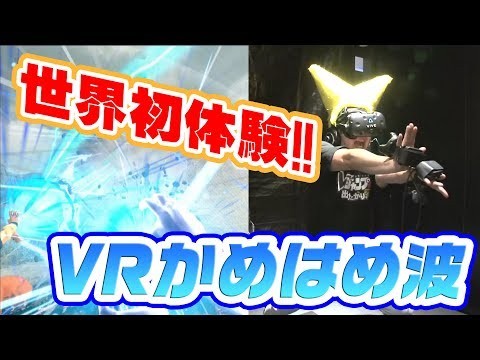 With the help of the "Dragon Ball VR Secret Kamehameha" virtual reality game, fans can now do the series' signature move Kamehameha The game lets players fire a Kamehameha with the help of Goku in his virtual world.
"Dragon Ball VR Secret Kamehameha" is now available in Japan as the main attraction of VR Zone Shinjuku, a VR-themed park that aims to give a more immersive experience to other previous attempts of this Kamehameha concept, Comic Book reported. After a video trailer was released, the game attracted a lot of buzzing from otakus on the social media.
The demo follows a host that tours the watcher inside the VR Zone. The host then goes to the "Dragon Ball VR Secret Kamehameha" attraction and shows how the game works.
The user can choose among four fighters to train with namely Goku, Vegeta, Piccolo and Krillin. After the training to shoot small ki-blast to the target to get the feels of the game, there will be a Kamehameha battle royale that includes other players also throwing Kamehamehas in all directions.
Once the user is hit by other player's blast, his or her health will be depleted although there are Senzu beans offered to replenish the missing health. The same concept has been made before with a downloadable mobile app and VR headset, according to Engadget.
Coming with a VR mat, hand sensors and a Gear VR, the game called "BotsNew Characters VR Dragonball Z" was released for $110. The difference of this game from "Dragon Ball VR Secret Kamehameha" is that the latter is more immersive and the real-life Sensu bean feature is a great addition.
Characters and techniques in "Dragon Ball VR Secret Kamehameha" are still limited but this is a great start. This is perfect for those who want to release their pent-up emotions at least through reality by diving ito the world of Son Goku and fulfilling their inner Saiyan cravings.
© 2018 Korea Portal, All rights reserved. Do not reproduce without permission.