EXO Comeback News: Twitter Honors EXO With Special 'KoKoBop' Emoji!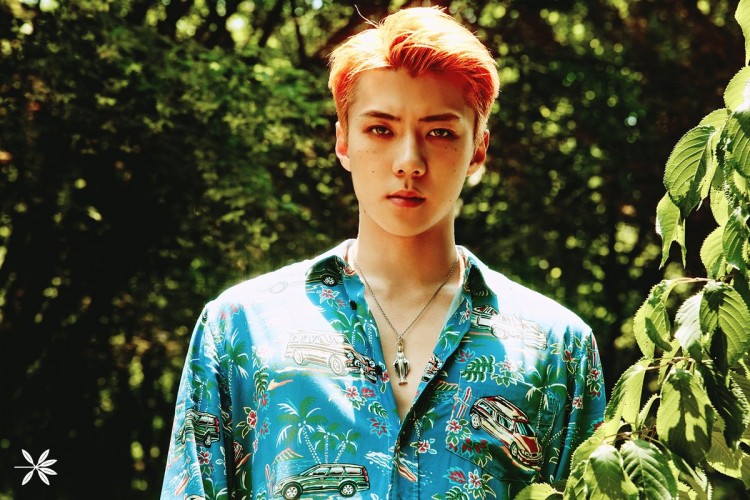 Twitter has welcomed K-pop idol group EXO in a big way. In recognition of the group's strong social media following, the social media platform created special emojis to welcome the group to Twitter.
According to Twitter's official press release, the group has consistently been a trending topic on Twitter on a daily basis, generating over a million tweets even before the group created their official account @weareoneEXO ahead of its summer comeback. "EXO is loved by its fans all over the world. Even without an official Twitter account, there were already an average of 1 million tweets that talked about them each day," Twitter said.
It comes naturally that Twitter would do something extraordinary for EXO once they decided to be officially part of the social media platform. Special emojis will be attached by Twitter to any tweet that uses the hashtags #EXO #TheWarExo #KokoBop and #엑소 until August 8. The emoji looks like the logo of the leaf being used by EXO as the symbol for their summer comeback album "The War."
It can be recalled that upon learning of the creation of EXO's official Twitter handle @weareoneEXO, EXO-Ls, or the group's official fandom immediately tweeted their warm welcome with 11 million tweets. Previous official announcements about EXO on twitter were disseminated by SM Entertainment through @SMEnt_EXO.
It can be recalled that K-pop group BTS also received a special emoji from Twitter last year ahead of their appearance at the KCON. The group was honored with a bulletproof armor emoji with the BTS logo since the literal translation of their Korean name is "Bulletproof Boy Scouts." Like EXO's special emoji, the symbol was also made available for a limited time. In Twitter's statement, it also recognized BTS' strong presence on social media platforms as ARMY, their official fandom made sure that they became a trending topic daily with mentions and hashtags, Soompi reported.
© 2020 Korea Portal, All rights reserved. Do not reproduce without permission.