'Dragon Ball Super' Episodes 99, 100 Spoilers: What's Under Universe 4's Sleeves? Can Universe 7 Saiyan Achieve Berserk Mode?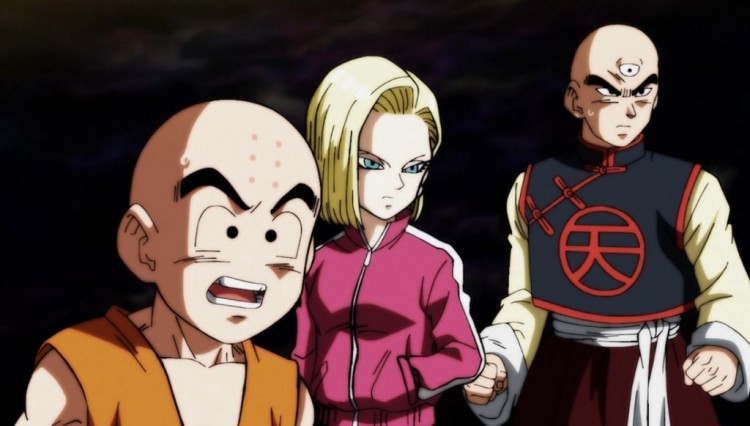 Universe 9 was annihilated by instant by the two Zeno-samas in "Dragon Ball Super" episode 98 after their defeat to Goku and Vegeta. In episode 99, viewers can expect the Universe 4's attack on Universe 7 and their plan to win the tournament might unfold.
The whole Universe 9 was annihilated by the two Zeno-samas in an instant in episode 98. The reality of the Tournament of Power was finally realized by the two pure-blooded Saiyans and their problem now is the number of universes that decided to gang up on them.
Under Quitela's supervision, Universe 4 will launch a focused attack against the guys of Universe 7, according to the "Dragon Ball Super" episode 99 spoilers from Blasting News. Now, Universe 4 does not have the aura like those guys from Universe 11.
If there is something that is notable in the guys in Universe 5, they are only eight warriors. Although Tien Shinhan noticed that there is other two faint presence in the stage, there are two blank spaces on the two Zeno-Sama's GodPad.
The two faint presences of missing Universe 4 members could act as the main strategy for winning the Tournament of Power. Since their presence is unseen, they could stay in the whole 48 minutes.
Apparently, Jiren can beat the female Broly easily, according to the "Dragon Ball Super" episode 100 synopsis translated by Todd Blakenship and obtained by Comic Book. Caulifla will be trying to learn Super Saiyan Blue form and will heed Goku's help in the episode.
Because of jealousy, Kale will transform into her Broly mode and will knock participants out of the stage. This form was never seen before in Universe 7. Whether the remaining Saiyans of Universe 7 can achieve this is still not known, but it will surely make things interesting.
The closest transformation from Universe 7 Saiyans comparable to the Berserker stage, at least in origin, is Future Trunks' Super Saiyan Rage. Both transformations needed extreme anger to be triggered. Whether the berserker form is available in Universe 7 is still unknown.
© 2018 Korea Portal, All rights reserved. Do not reproduce without permission.