European Aircraft Maker Airbus Signs Deals With 2 Largest Airlines In South Korea For 55 A321 Neo Passenger Jets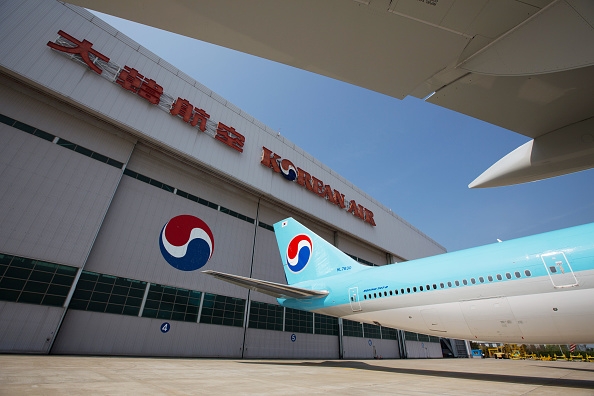 On Wednesday, European aircraft maker Airbus announced signing deals with two largest airlines in South Korea that would ensure the Asian country a total of 55 fuel-efficient A321neo passenger jets, reported NDTV in their article published.
Airbus and the South Korean airlines negotiated the deals earlier this year and officially sealed it on Tuesday in time for French President Francois Hollande's visit in Seoul.
The two reported airlines in agreement with Airbus are Korean Air, which contracted for the delivery of 30 Airbus A321neo aircrafts amounting to $3.7 billion, and Asiana, which will be receiving 25 A321neos amounting to $3.1 billion.
The delivery of 55 single-aisle A321neo passenger jets is set to address the increasing regional passenger demand, especially on flights to China.
"South Korea is an increasingly large and important market for us," noted Airbus CEO Fabrice Bregier. "It's a large domestic market but a sizeable transport hub for the rest of Asia."
The recent deal was not the first for South Korea and Airbus.
Defense News reported on June 30 that South Korea granted Airbus a $1.33 billion deal to deliver four A330 MRTT air fueling tankers by 2019.
The deal will pave the way for South Korea's first introduction of the mid-air refueling plane that would enable jet fighters to take off with more weapons.
The A330 MRTT's maximum fuel capacity is 111,000 kilograms, with a 45,000 kilogram space for additional cargo.
Airbus winning the South Korean deal was a huge disappointment for U.S.'s Boeing, which has been South Korea's military procurement agency.
The Defense Acquisition Programme Administration, however, awarded the deal to Airbus for their good price deal and performance and the amount of cargo and personnel their aircraft can carry.
Despite being disappointed by the choice, a Boeing spokesperson assured that they would remain "committed to our partnership in Korea."
© 2023 Korea Portal, All rights reserved. Do not reproduce without permission.