'The Sims 4' Update: The Sims Team In Brazil Revealed New 'TS4' Teaser Ahead Of Official Announcement
by
LJ
/ Jul 14, 2017 08:03 AM EDT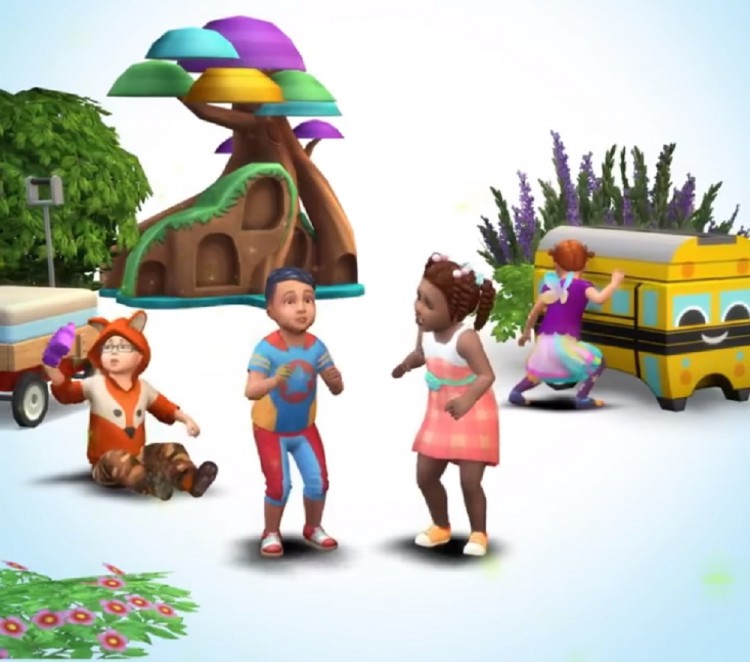 The Sims team in Brazil has released a teaser for "The Sims 4" ahead of its official announcement. It hyped up the anticipation for the new stuff pack revealed in "The Sims 4" third quarterly teaser.
The Sims team in Brazil has posted a new "The Sims 4" GIF as a 'TS4" teaser on its official Facebook page. Its description is roughly translated as 'Who's excited for the next news from The Sims 4."
"The Sims 4" new GIF increases expectations for the new stuff pack with a toddler theme. However, Simmer benji_br revealed it means nothing. It doesn't also mean a patch or new trailer will come out. It is just a way for The Sims team in Brazil to keep "The Sims" players and fans' mood on a high.
Another Simmer Caitie also revealed his interpretation over the "TS4" Teaser that was posted by The Sims Team in Brazil. She said that the GIF could mean that something is coming for "The Sims 4." It could also mean that "The Sims 4" has passed a halfway mark of 2017, Sims Community reports.
Whatever it means, everybody is sure that the next "The Sims 4" Stuff pack will feature toddlers. In the recent "TS4" Teaser for July, August and September contents, toddlers appear to be playing with the new objects. It also seems that the toddlers are throwing tantrums and arguing over some matters. With this, the new stuff pack is expected to challenge each Simmers with ill-behaved toddlers.
"The Sims 4" updates also revealed the new toddler-themed stuff pack will feature new objects including a dollhouse and toy box. It will also come with a new gameplay. However, several items will no longer be offered. It includes a sectional sofa, hovering countertop and other items that are only created by build engineers, Sims VIP reports. Simmers can expect more details to be revealed as the stuff pack is nearing its release date. Stay tuned for more "The Sims 4" update!
© 2018 Korea Portal, All rights reserved. Do not reproduce without permission.