'Final Fantasy XV' News, Updates: Overhauled Magitek Exosuits All Set To Arrive Alongside Another Update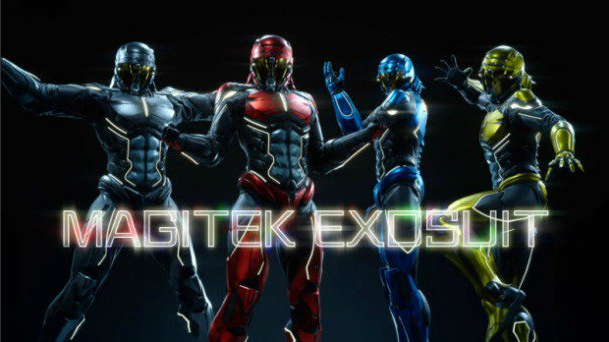 "Final Fantasy XV" fans might recall some months back that Square Enix was supposed to release an update where Noctis and his crew will be getting specialized suits that render them invincible. After being shelved for quite some time, the developer will finally shell out the said content as fans are so psyched on how the suits would look like.
Dubbed as the Magitek Exosuits, "Final Fantasy XV" players will finally get to try these nifty sets of armor as it was reported beforehand that once it is worn by Noct's party, they will be immune to any form of enemy attacks for at least half an hour not to mention that the group's fishing skills will be enhanced as well, according to PlayStation Life Style. However, once the aforementioned time limit is reached, they won't be able to use the suits for the next 24 hours.
Earlier this year, images of the exosuits have had made rounds online. Nonetheless, recent reports suggest that Square Enix did an overhaul with the armor pieces and details about such are still undisclosed to "Final Fantasy XV" faithfuls.
Fans might still recall that the upcoming "Final Fantasy XV" content was slated to be revealed during "Final Fantasy's" 30th anniversary back in February. Nevertheless, due to the comparison of the western media to the "Power Rangers" film reboot that went out in March, the developers made a last-minute decision to skip the scheduled unveiling, Siliconera reported.
Due to the five-month delay, Square Enix will be releasing the upcoming "Final Fantasy XV" add-on free of charge. Additionally, the game maker's Japanese website stated that the new content will be out on July 31 alongside another add-on. In the meantime, check out a video about "FFXV's" inbound update here:
© 2021 Korea Portal, All rights reserved. Do not reproduce without permission.