UEE & Kangnam Dating Confirmed: Yeoreum Entertainment & Jungle Entertainment Revealed Details; 'Dispatch' Leaked Photos Showing They Are On Evening Date
by
LJ
/ Jul 14, 2017 07:56 AM EDT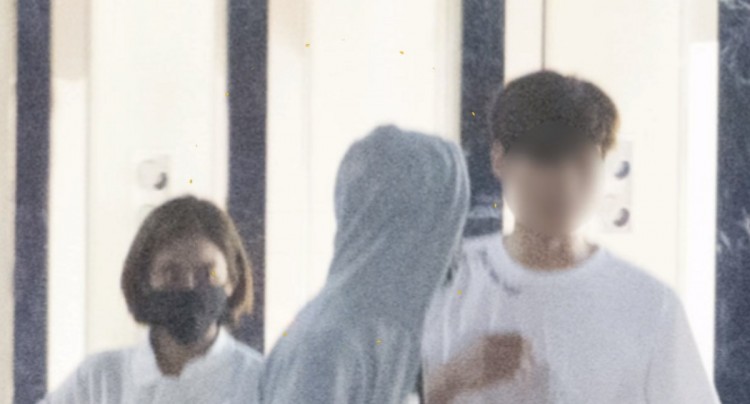 UEE's Agency Yeoreum Entertainment and Jungle Entertainment have confirmed that UEE and Kangnam are dating. Despite the recent denials, "Dispatch" leaked some photos revealing that they are on an evening date. Here are the details and everything that is known so far.
South Korean singer Kim Yu-jin, also known as UEE, has been rumored to be dating Korean-Japanese singer Yasuo Namekawa, also known as Kangnam. They are reported to be dating for around three months already since they starred on the "Law of the Jungle." Reports also revealed that Kangnam's unique personality has made UEE fall in love.
Since the "Law of the Jungle," UEE and Kangnam were seen spending time with each other at different locations. They were even seen at Namhansanseong eating together. Several photos were leaked showing that there are indeed dating, Soompi reports.
Korea's "Dispatch" news group also leaked some photos of UEE and Kangnam on an alleged evening date. The media outlet revealed that the pair was captured on camera on the evening of July 8, 2017. On UEE and Kangnam's evening date, Kangnam has hired a driver. Together, they dropped off UEE in front of their home and they bid goodbye. Before they left, Kangnam was not satisfied. He followed UEE inside and hugged each other as a second goodbye.
After all the dating denials and leaks, UEE and Kangnam are confirmed to be recently dating. Yeoreum Entertainment has recently denied it just to be careful and considerate of the other party, the Jungle Entertainment. However, after discussing the matter with Kangnam's label, both agencies finally announced the truth to media outlets.
Yeoreum Entertainment finally revealed that the UEE and Kangnam just recently began dating with romantic feelings and are at the early stages of their relationship. Meanwhile, the Jungle Entertainment confirmed the same thing saying "It's true that Kangnam is dating UEE. We gave no comments previously to be considerate of the other side," Allkpop reports.
© 2018 Korea Portal, All rights reserved. Do not reproduce without permission.