'Fullmetal Alchemist' Live Action Movie Spoilers: Lust, Envy To Become Main Villains; Elric Brothers To be Joined by Roy Mustang, Winry Rockbell, Hawk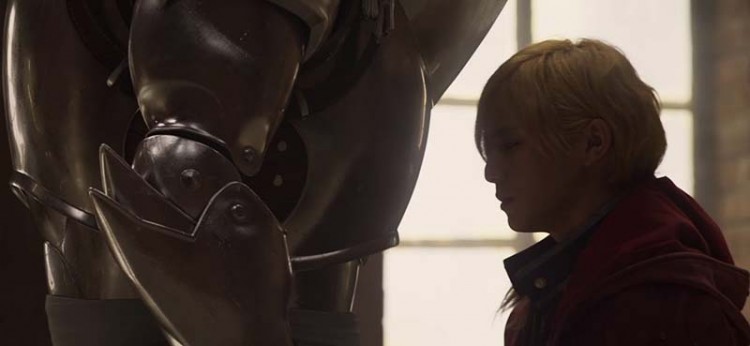 The "Fullmetal Alchemist" Lice Action movie has released its third trailer and has been getting praise from fans for sticking religiously to the franchise. The trailer also teased the villains who will be featured in the live-action adaptation of the popular manga and anime.
According to a report by Screen Rant, the "Fullmetal Alchemist" trailer showed that the big screen adaptation will remain faithful to the original franchise and tell the story of Ed and Al Elric, two brothers who try to bring their mother back from the dead by using alchemy. However, their plan backfires resulting in ED losing two limbs and his brother Al losing his body. As the brothers try to set things right, they discover a global conspiracy.
The "Fullmetal Alchemist" Live Action trailer only served to pump up the excitement of loyal fans as it teased the appearance of more characters like Roy Mustang, Winry Rockbell, and Riza Hawkeye. Main villains Lust and Envy also made their appearance.
Fans have so far been satisfied with "Fullmetal Alchemist" Live Action trailer because it displays the same charm and humor of the franchise. It's impressive action scenes, character design and interpretation of the manga to a live action film also seem on point so fans remain hopeful that they will not be disappointed when the film premieres in Japan on December 1.
The popularity of a franchise is not a guarantee that a live action adaptation will be well received by fans. On the contrary, fans generally expect more from a more known franchise and this is why adapting a popular manga and anime franchise like "Fullmetal Alchemist" has been a sensitive issue among manga and anime fans throughout the world. While the original elements of the franchise are often hard to translate from the comic books and animation to the big screen, some productions have received criticism for completely deviating from the franchise and losing the essence of the show altogether.
Most recently, fans participated in a survey to determine the worst live action adaptation made and "Attack on Titan" topped the list, followed by "Black Butler," "Lupin III," "KochiKame The Movie," T"erra Formars," "Space Battleship Yamato," "Devilman," "Gatchaman," "Your Lie in April" and "Wolf Girl and Black Prince." "Dragonball Evolution" and "Avatar: The Last Airbender" are also widely panned to be the worst live action adaptations produced.
© 2018 Korea Portal, All rights reserved. Do not reproduce without permission.