Choiza, Sulli Dating Rumor: Dynamic Duo Rapper, 'Real' Actress Spotted Drinking Beer Together?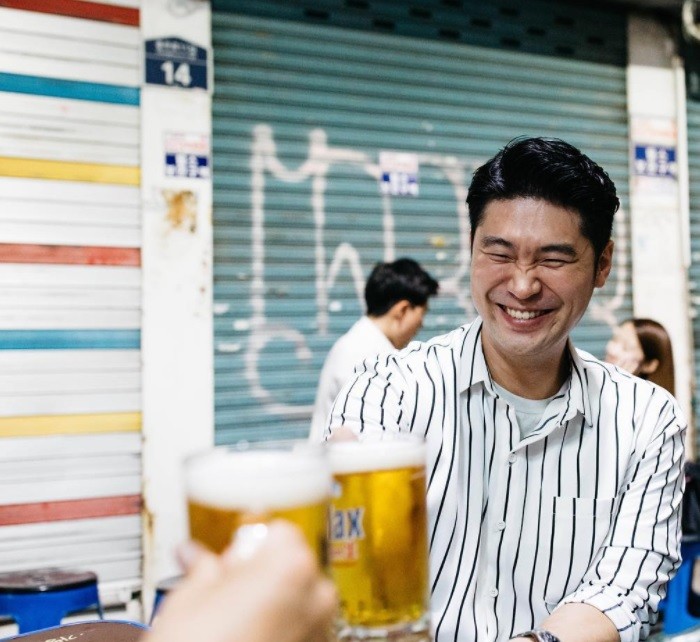 Choi Jae Ho, known professionally as Choiza, was rumored to be dating again his ex-girlfriend Choi Jin Ri, known professionally as Sulli. The rumor sparked when the other half of Dynamic Duo started to follow the Instagram account of the former K-pop girl group f(x) member.
Choiza and Sulli dated for two years and seven months. After their breakup earlier this year, the rapper had stopped following the singer-actress on Instagram.
After Choiza, Sulli dated Kim Min Jun, who is the Red Bull Korea head manager, a DJ crew's general manager and a restaurant lounge owner. Recently, it was confirmed that Sulli and Kim have split after a four-month relationship.
Upon the confirmation that Sulli and Kim were no longer in a relationship, Choiza took to Instagam to post a photo of himself drinking beer with someone on the street bar where he and Sulli were first seen together. This led to the rumor of Sulli and Choiza coming back together surfaced.
The rumor continued especially when netizens noticed that Choiza started following his ex-girlfriend's Instagram account again. Some fans even claimed that they had spotted the former couple together while holding hands after going on a date on a street bar.
Choiza's agency Amoeba Culture was quick to deny the rumors. There is no truth to the rumor and the speculations on social media and there is no reason to even explain, a representative from the label pointed out in a statement obtained by All Kpop.
Choiza himself has denied the rumors. Like his label, he said it was not worth responding to the baseless rumor in a statement obtained by Xports News.
Sulli has yet to respond to the rumor. The former f(x) member recently played a supporting role in the action thriller noir film "Real," which starred Kim Soo Hyun, Sung Dong Il and Lee Sung Min.
On the other hand, Choiza and his Dynamic Duo partner Kim Yoon Sung, known professionally as Gaeko, are currently among the judges on "Show Me The Money 6." The sixth season of the rap competition TV show started airing on June 30 on Mnet.
© 2018 Korea Portal, All rights reserved. Do not reproduce without permission.