'Dragon Ball Super' Spoilers: Kale Vs Jiren, Caulifla Attempts Super Saiyan Blue Transformation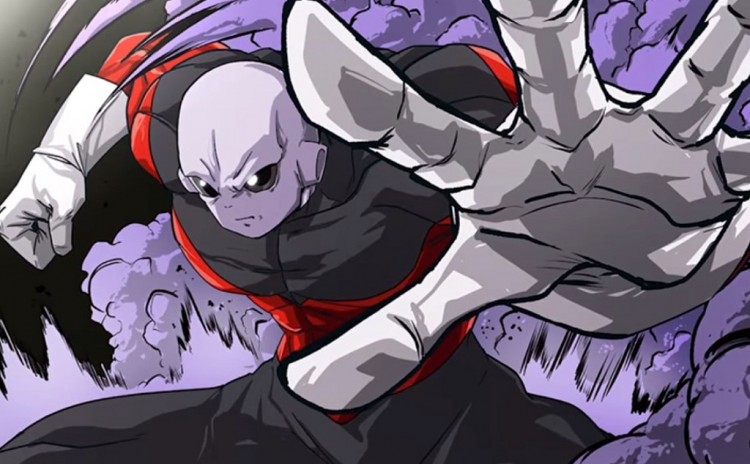 New official updates have just been released for the ongoing "Dragon Ball Super" anime series. The update revealed and confirmed earlier spoilers that were leaked.
It has been months since "Dragon Ball Super" kicked off its ongoing Universe Survival Saga. Fans were able to witness the Zen-Oh Exhibition match as well as the preparations of each participating universe in the Tournament of Power. The said tournament finally kicked off and Universe 9 was the first universe to be eliminated and erased.
The new episode of "Dragon Ball Super" hinted something darker and bigger than the Tournament of Power when the Grand Priest and some of the angels felt ominous. However, the anime series promises that big things await in the next few episodes. New updates from Weekly Shounen Jump, an official Japanese publication that covers anime and manga releases, revealed early spoilers that the next episodes will be as eventful as the previous ones.
Weekly Shounen Jump magazine revealed the title and description for "Dragon Ball Super" Episode 100. The said episode is set to air next week on July 23 and it has been titled "Rampage! The Berserker Awakens!" The said episode will be focusing on Jiren and the Saiyans.
There were leaks before that Jiren will be going after the Saiyans and now it has been confirmed. Jiren doesn't just go after anyone as he actually goes against Kale, a female Saiyan from Universe 6. The match between Jiren and Kale was prompted shortly after the latter goes into a berserker mode. However, even if Kale is in her powerful female-Broly Super Saiyan transformation, she is still no match against Jiren and eventually gets eliminated. After the fight between Jiren and Kale, another episode of "Dragon Ball Super" will delve on Goku against Jiren.
The reason why Kale went berserk because she got jealous of Caulifla and Goku talking to each other, just like how it was in a previous "Dragon Ball Super" episode featuring Cabba and Caulifla. Caulifla actually approached Goku to ask him to teach her how to transform into Super Saiyan Blue after seeing him and Vegeta transforming in the previous episode. There's no hint whether or not Caulifla successfully does it but there are speculations from the fan community that Goku won't be teaching her since they're too busy staying alive at the Tournament of Power.
© 2018 Korea Portal, All rights reserved. Do not reproduce without permission.
Tags:
Dragon Ball Super
,
Dragon Ball Super spoilers
,
Dragon Ball Super updates
,
Dragon Ball Super news
,
Dragon Ball Super Episode 100
,
Dragon Ball Super Episode 100 spoilers
,
Dragon Ball Super Episode 100 news
,
Dragon Ball Super Episode 100 updates
,
Dragon Ball Super Universe Survival Saga
,
Dragon Ball Super Universe Survival Arc
,
Dragon Ball Super Tournament of Power
,
Weekly Shounen Jump