EXO Reveals Sehun In Tattoos For 'The War' Teasers, Becomes Next Member To Trend Worldwide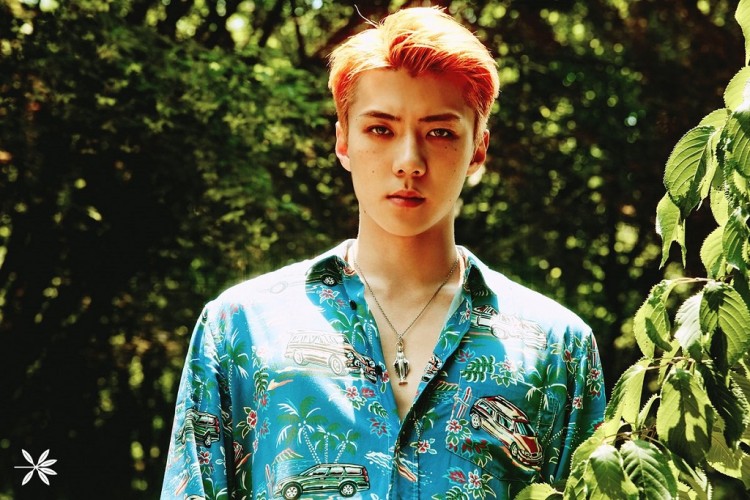 EXO has proven once again that they are one of the idol groups in South Korea that can take the world by storm whenever they want to. The new teasers for Sehun were recently released and fans went wild, making the said group member become the next one to trend globally.
On the midnight of July 10, SM Entertainment started dropping off teaser clips and images featuring each member of EXO. The first one featured was the group's dancing machine, Kai and the next day starring vocals, Byun Baekhyun. Yesterday, SMTOWN released rapper Park Chanyeol's set of teasers and became the first member of the group to trend worldwide for their upcoming comeback.
The recent set of teasers for EXO "The War" and "Ko Ko Bop" features the youngest member of the group, Oh Sehun. Also commended for his dancing skills, Sehun was laid back this time in their new concept and he was even covered in tattoos, which added color to his character in the group's upcoming comeback. In addition to the several colorful tattoos, Sehun also sported a bright and fiery orange hairstyle.
Shortly after SM Entertainment released EXO "The War" teasers featuring Sehun, the group especially Sehun trended worldwide yet again. Sehun became the second member to trend globally with EXO's new comeback concept. The hashtag #Sehun recently took the second spot on Twitter's Worldwide Trends, reminding people that they are still a force to reckon with in the music industry.
SM Entertainment has revealed that EXO will be releasing their fourth album, "The War" on July 18 at 6PM (KST). EXO will be promoting their title track, "Ko Ko Bop" for this comeback and members Chanyeol, Baekhyun, and Chen have participated in the making of the lyrics of the said song. Their new album will consist of nine new tracks.
© 2018 Korea Portal, All rights reserved. Do not reproduce without permission.