BTS Creates History For K-Pop On Spotify And Twitter, Idols Follow Group's Path As World's Top Social Artist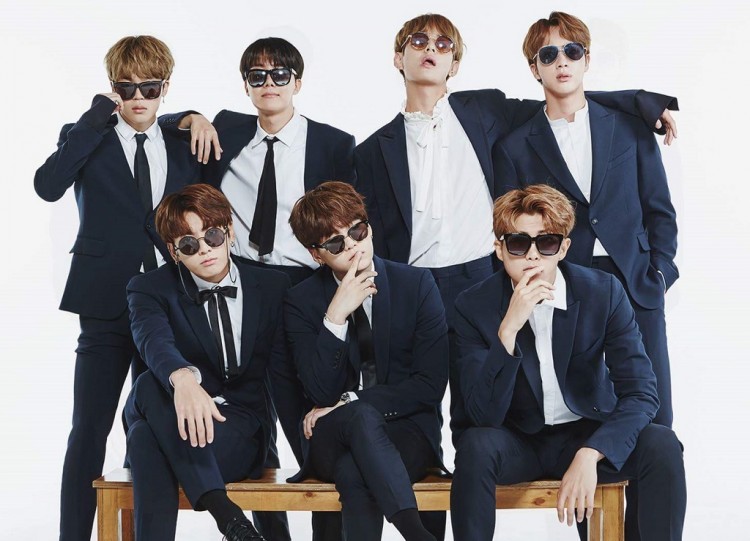 BTS, also known as Bangtan Boys, continues to prove why they were hailed the top social artist of the world. The group has reached not just one but two recent milestones, creating history for BTS and the K-Pop scene.
It has been revealed that BTS has created history for Korean pop music on Spotify, which is today's most popular digital music service that anyone from anywhere in the globe can access to millions of songs. As it turns out, BTS has become the first Korean pop group on Spotify to be listened to for more than 50 million times. Their song "Blood, Sweat, & Tears" earned them this title and feat.
Their song "I Need U" is also in the top three most listened songs on the said music platform. In addition to having songs that were the most listened to, BTS was also the first Korean pop group to reach one million followers and gain two million listeners monthly on Spotify. These achievements clearly prove that they are indeed the future of K-Pop, as many international music critics described.
Veteran group from YG Entertainment, BIG BANG took the second spot with their song "Bang Bang Bang", which was listened to at least 40 million times. Another YG Entertainment artist, their youngest girl group, Black Pink shares the third spot with the other BTS song. Black Pink's song, "Boombayah" is one of the top three most listened songs on Spotify.
Aside from their feat on Spotify, the group has also earned the top spot for having the most hashtags on Twitter for the first half of 2017. They took the spot in the music category, sharing it with Mnet Show "Produce 101". Trailing behind BTS are K-pop groups EXO and Red Velvet who took the second and third spots, respectively.
BTS has been breaking the norms for idol groups lately, even surpassing the groups from South Korea's three biggest companies namely SM Entertainment, YG Entertainment, and JYP Entertainment. After being recognized as the world's top social artist, other idol groups have followed their footsteps in opening various social media accounts to promote and reach out to fans.
© 2018 Korea Portal, All rights reserved. Do not reproduce without permission.