'Pokemon GO' News & Updates: AR Game's Anniversary To Be A Global Affair; Legendary Raids Loom As Hints Suggest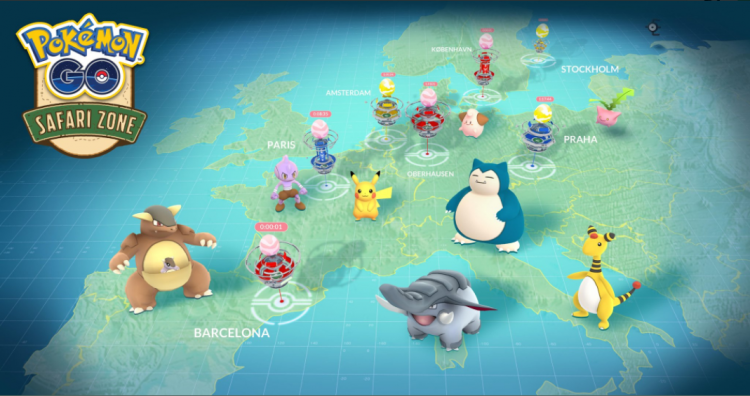 Niantic's hit AR mobile game - "Pokemon GO" is celebrating their anniversary month as the festivities are now lined up for the title's first birthday. One of the scheduled events is about to happen in Chicago and details about the upcoming affair have been revealed.
Dubbed as the "Pokemon GO Fest," the inbound event that will officially kick off at Grant Park in Chicago will be like a global party for trainers as players from overseas can also participate in capturing these adorable monsters. Per Engadget, faithfuls who will be on that part of the Windy City will be capturing Pokemons to give their offshore counterparts some nifty stuff within the game. The same goes with players from other parts of the world for the bonuses to last longer during the event.
Meanwhile, there are reports that the Indian arm of the iOS Store may have hinted that the long-awaited legendaries are bound to happen if Pokemon GO Hub's claims are anything to go by. A snapshot of the said page is now making rounds online as it described the "Pokemon GO" update to have the "first legendary Pokemon."
Moreover, there's quite a number of "Pokemon GO" players claiming that Niantic is already testing legendary raids in the San Francisco Bay area. A couple of redditors have noticed a level 5 Pokemon boss in one of the silhouettes, though such find is pretty much sporadic. For the uninitiated, the game maker's office is situated around that area and it's not yet certain if their folks have done it purpose or someone accidentally messed up.
Prior to such, data miners have snuck up into the files of the "Pokemon GO" and discovered such treasure as they saw what a legendary egg looks like. Furthermore, the files suggest that these mythical monsters can be battled alongside a badge once beaten.
We can confirm that Legendary Pokémon will be battled! There is even a badge for that and a special egg! pic.twitter.com/fvqodO2xAf

— Pokémon GO Hub (@PokemonGOHubNet) June 20, 2017
The "Pokemon GO Fest" will go full throttle this Saturday, July 22 at Grant Park in Chicago. Check out a video about the AR game here:
© 2021 Korea Portal, All rights reserved. Do not reproduce without permission.