North Koreans Risk Their Lives By Tweeting About EXO's Comeback
by
Ella
/ Jul 13, 2017 07:56 AM EDT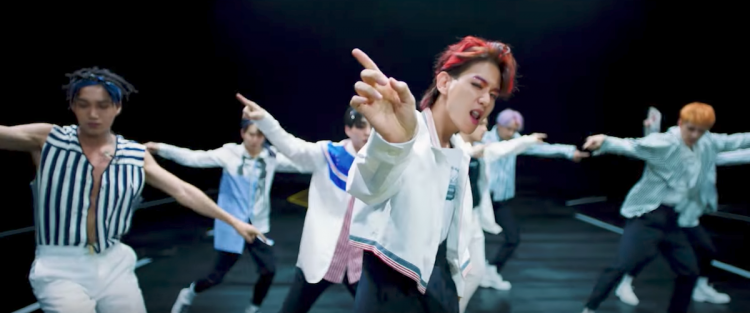 Ahead of EXO's highly anticipated comeback, fans all over the world have taken to Twitter to express excitement and eagerness for the group's return on July 18. Upon the release of the first teasers, Twitter Korea unveiled a trend map that shows and highlights the countries around the globe that have been tweeting about EXO's comeback. Countries like South Korea, North America, Europe, South East Asia are of course among the most highlighted countries but to the surprise of many, out of the 11 million tweets posted between 8 a.m. on Sunday and 7:45 a.m. on Monday, 15 tweets were traced back to an isolated country - North Korea.
North Korea is notorious for being an extremely secluded and strict country, prohibiting its citizens from having any kind of access to the outside world, but tweets about EXO were seen not only in the major city of Pyongyang but also in faraway towns like North Pyongan Province and North Hamgyong Province. Though it is unclear whether the tweets were in fact made by North Koreans or foreigners, the country is infamous for its severe restrictions on internet access. Only the elite and upper class of the society can afford to have access online, yet it is revealed that ordinary citizens still have knowledge about EXO's upcoming comeback.
A former North Korean ambassador claims that it has become a norm for ordinary North Koreans to have access to South Korean media. Listening to K-pop and watching South Korean shows are forbidden in North Korea and a person can be sentenced to 10 years of labor if caught with South Korean content. Despite the regime's control, rank-and-file citizens have found a way to pass around bootleg South Korean music, shows, and other content through USB devices. Netizens expressed amazement over EXO fans in North Korea, saying, "It's amazing enough that they're on social media in North Korea but it's more surprising how there are fans of EXO." Hopefully, EXO's July 18 comeback will be worth the risk.
© 2018 Korea Portal, All rights reserved. Do not reproduce without permission.