Dazed Magazine Claims BTS Has Overtaken The 'Big 3' Companies
by
Ella
/ Jul 13, 2017 07:55 AM EDT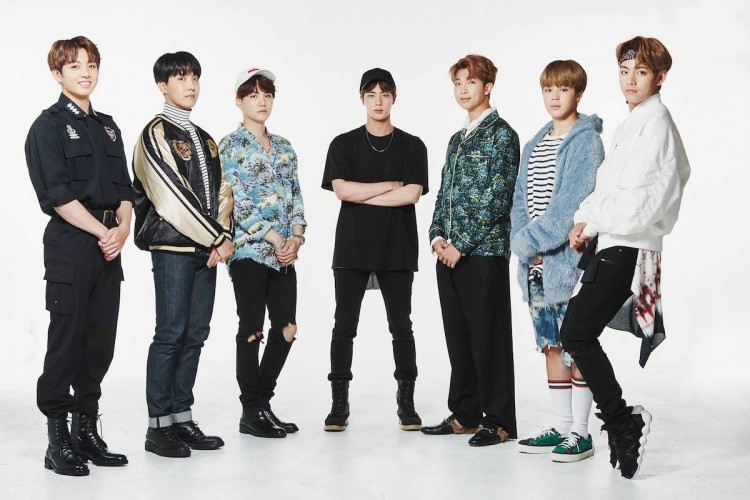 BTS is no stranger to US media outlets and online magazine Dazed is no exception. On July 12, Dazed dedicated an article to BTS and their journey to success and even went as far as saying that they may have derailed the 'Big 3' companies.
According to Dazed, BTS are the underdogs of the K-pop arena, which, for so long, has been reigned over by 3 powerhouse companies. Dazed said, "BTS were viewed by the industry as underdogs and outliers, something they appeared to embrace and make part of their identity - even if only to loudly smash that status against the platinum records they're chalking up."
However, Dazed noted that BTS couldn't have done this without the help of their ARMY. The writer suggested that the group has built a bond with their fans through what they can only describe as a 'secret language'. The article remarks, "They may still be regarded as an overnight phenomenon by an American media...but even the tiniest peek behind the glittery curtain shows how ferociously BTS have dedicated themselves to nurturing a long-term symbiotic relationship between the group and their fandom."
BTS was also commended for setting the trend of using social media as a means to connect and bond with fans. BTS has been deemed as approachable stars when it comes to reaching out to fans as the group has always had a strong online presence. Dazed writes that BTS "prompted other groups to up their social game, from groups like ASTRO adopting BTS's selfie-heavy approach to new boy group WannaOne aping the @BTS_twt Twitter account with @WannaOne_twt."
Dazed then continued to give a detailed breakdown of BTS' journey to success, citing their hit singles that gradually elevated the group to higher heights. Dazed claims 'Fire' was what broke down the barriers to commercial success, but that 'Blood, Sweat, and Tears' is what derailed the Big 3 companies. Dazed are found to have written, "...spattered in the shock of fandoms who couldn't quite believe a group from a small company could derail the tradition of wins by K-Pop's 'Big 3' entertainment agencies (YG Entertainment, SM Entertainment, and JYP Entertainment)."
BTS is only just beginning and that they are only starting to head up, according to Dazed. The digital magazine says, "Everything about BTS's immense impact is felt more keenly simply because they were never expected to succeed at all, let alone challenge K-Pop's status quo."
© 2018 Korea Portal, All rights reserved. Do not reproduce without permission.