Super Junior's Eunhyuk Thanks Fans For Overwhelming Welcome
by
Ella
/ Jul 13, 2017 07:53 AM EDT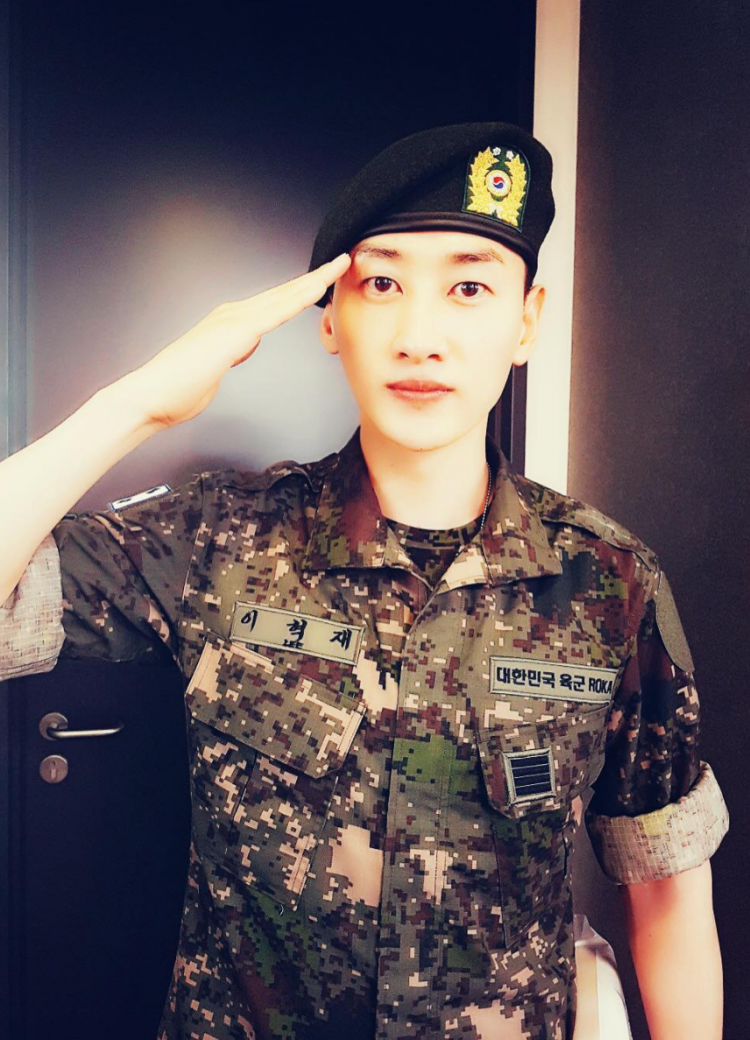 On July 12, Super Junior's Eunhyuk has been officially discharged from the military after 2 years of service. ELFs, as well as fans from all over the world, welcomed back Eunhyuk in the warmest way possible. Fans flocked to the site to greet him holding large banners with words like 'Sorry we didn't shave our heads'. The Super Junior member jokingly asked fans to shave their heads prior to his enlistment. Other members of Super Junior were also spotted on-site to celebrate Eunhyuk's return including Shindong, Yesung, Leeteuk and Donghae, who is slated for discharge this week as well.
Meanwhile, fans all over the world who couldn't greet Eunhyuk personally took to Twitter to welcome back the Super Junior member. ELFs trended #WelcomeBackEunhyuk worldwide with fans posting messages to celebrate the idol's return after 2 years. Eunhyuk enlisted in October 2015, followed by Donghae and Siwon. Donghae will be discharged on July 14, while Siwon will be returning on August 18.
Upon his return, Eunhyuk immediately expressed his gratefulness online and responded to the overwhelming love from fans who waited for his return. The Super Junior member posted a heartfelt message on his Instagram along with a selfie, saying, "I never imagined such a day like today would come...I still can't believe it. Seeing so many people come out on site made me nearly choke up in tears. Also, a huge shoutout to ELFs for waiting patiently after a year and nine months and also everyone who waited by the entrance of the station the entire night!!! I truly am grateful and really love you all so much!! I missed everyone so very dearly."
Eunhyuk further wrote, "We will be walking down the flowery path from now on together! We will do our best to entertain everyone after the long wait, so please just sit back and enjoy the ride! I would also like to thank all our ELFs around the globe for the warm messages!! Thank you so much once again~~And thank you to the reporters who came out early in the morning to write wonderful reports. Please be happy everyone! I love you!" Super Junior is said to be making a group comeback in October, possibly without member Sungmin.
© 2018 Korea Portal, All rights reserved. Do not reproduce without permission.