Chanyeol Reveals To Lee Dong Wook How EXO Is Preparing for Upcoming Comeback
by
Ella
/ Jul 13, 2017 07:50 AM EDT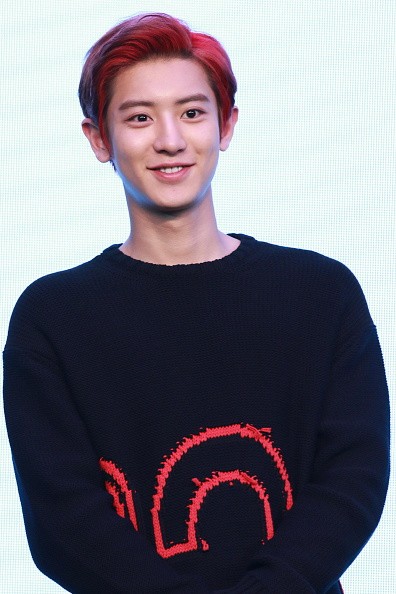 Chanyeol recently appeared on actor Lee Dong Wook's Naver V Live radio show called 'On The Air'. The two celebs worked together back in 2014 on the SBS variety show 'Roommate' and appear to have grown close since then. The July 12 episode featured EXO's Chanyeol in two of the show's various corners, where the idol talked about his group members and their much-awaited comeback, 'The War'.
Chanyeol and Lee Dong Wook showed closeness during the radio show, with the EXO member even commenting, "I came because I wanted to see you, Hyung. While I was watching the broadcast, I had a thought. When you're talking on the phone with listeners who have called in, I think slang is your weakness. I thought I would come help you with slang words. I'm addicted to my phone so I know a lot of words like that." Lee Dong Wook also thanked Chanyeol for contributing to 'Goblin''s soundtrack, to which Chanyeol replied, "I felt good doing it. It's a song that did well for us. A lot of people don't know that I also sing but I like to sing. I'm glad that I could show off that side of myself and a lot of my friends contacted me about it so I felt good."
Lee Dong Wook then prompted the idol to talk about EXO's upcoming comeback that's already generating a lot of buzz prior to the official date. The EXO rapper revealed, "All the members participated a lot in the making of this album," Chanyeol went on, "That's why we have a lot of ambition (for this album). 'Ko Ko Bop' doesn't really have a solution but 'ko ko' has a fun vibe and 'bop' means 'to dance' so we combined it. We took a lot of time on the performance. I think everyone (in the group) has a lot they want to achieve."
Chanyeol further told Lee Dong Wook, "At the end-of-year awards ceremonies last year, we knew we wanted to work hard to create something epic for this year. Everyone practiced hard. I think people can anticipate it. Overall the music has a reggae base so it's perfect for this time of year. The music video also has a Hawaiian vibe. I think it's a bright concept." EXO will release their comeback album, 'The War' on July 18.
© 2018 Korea Portal, All rights reserved. Do not reproduce without permission.