Billboard Includes Girls' Generation, Fin.K.L, Wonder Girls, f(x), Red Velvet Tracks In Greatest Girl Group Songs Of All Time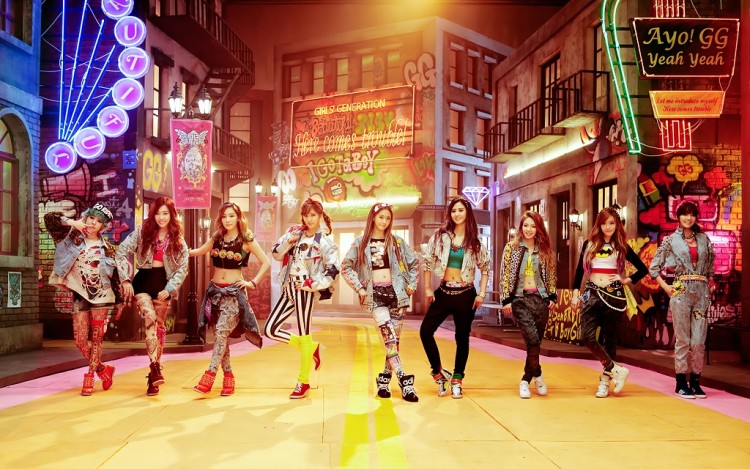 Billboard has once again placed the spotlight on some of the popular Korean pop acts. In their latest article, Billboard included five Korean pop girl groups to their list of greatest girl group songs of all time.
On July 10, the staff of Billboard picked out their Top 100 songs from girl groups since time immemorial. With British pop girl group, Spice Girls, conquering the music industry around the world in the 1990s and paving the way for future girl groups, more than one of their hit tracks were included. However, Billboard also picked five songs from various Korean pop girl groups namely Fin.K.L, Wonder Girls, Girls' Generation, f(x), and Red Velvet.
Billboard placed Fin.K.L's popular classic song, "Now" at no. 88. "Now", which was the title track of their third album and also the name of the said album. It was released in October 2000 under DSP Media. At that time, today's Queen of K-Pop and solo artist, Lee Hyori was still part of the group.
Red Velvet took the 70th spot for their song, "Dumb Dumb" on Billboard's Top 100 Greatest Girl Group Songs of all time. The said song was released in September 2015 and its music video has already earned more than 78 million views on SM Entertainment's official YouTube channel. Also from SM Entertainment, f(x) song "Rum Pum Pum Pum" is at no. 59 and it was a song they released almost four years ago when actress Choi Sulli was still with the group.
JYP Entertainment represents Wonder Girls is at no. 43 with their iconic song "Nobody" on Billboard's Top 100 Greatest Girl Group Songs of all time. The song, which was released in 2008, was one of the songs that got the world to appreciate Korean pop music. Sadly, the Wonder Girls officially disbanded this year.
Last but not the least, Girls' Generation, also fondly referred to as SNSD, took the highest spot for a Korean pop act on Billboard's Top 100 Girl Group Songs of all time. Billboard placed Girls' Generation song, "I Got A Boy" at no. 21. The song, which was released in 2012, was a new era for the girls, introducing a song that had various layers and revealed a whole new level of creativity.
© 2023 Korea Portal, All rights reserved. Do not reproduce without permission.