'Fight For My Way' Updates: Park Seo Joon's Drama Ends Broadcast Run With Record High Ratings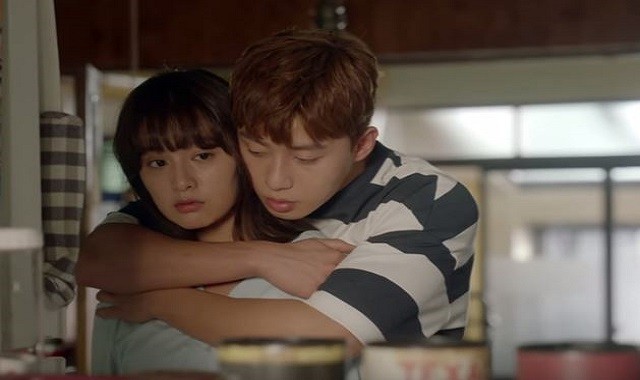 "Fight For My Way" recently ended its nearly two-month broadcast run with viewership shares at an all-time high. The Park Seo Joon starrer posted TV ratings that almost surpassed the 15 percent mark.
KBS' slice of life drama delighted avid fans with the stories of four main protagonists as they go through various personal and professional challenges. With the final chapter of Park Seo Joon's drama showcasing just how much the main leads have matured amidst their struggles, TV ratings for the "Fight For My Way" finale broke the series' earlier numbers given its 13.8 percent nationwide viewership share.
"Fight For My Way" episode 16 also reached ratings of 14.4 percent across the Seoul metropolitan area, according to Nielsen Korea. If compared to the Park Seo Joon starrer's penultimate episode, nationwide viewership shares of the drama's finale episode posted a 0.9 percentage point increase from the former's 12.9 percent. In the Seoul metropolitan area, the ratings jumped 0.6 percentage points versus the previous episode's 13.8 percent.
Moreover, "Fight For My Way" continued to reign over a TV popularity chart, besting several South Korean variety shows and dramas. For the chart period from June 26 until July 2, the said KBS series nabbed the top spot on the Content Power Index (CPI) for the second consecutive week with a score of 279.1 points, according to CJ E&M Entertainment and Nielsen Korea, as cited by Yonhap News.
Following "Fight For My Way" at second place is the reality audition program "Show Me the Money" Season 6, while tvN's "Journey to the West" Season 4 landed at third place with CPI scores of 238.8 points and 233.7 points, respectively. The music reality program "Fantastic Duo" came in at number four scoring 229.5 points with "Ruler: Master of the Mask" at fifth place with 223.4 points.
"Fight For My Way" aired its first episode in late May. Park Seo Joon's drama completed its broadcast run on July 11, Tuesday, on KBS.
© 2018 Korea Portal, All rights reserved. Do not reproduce without permission.