'Bride Of The Water God' Updates: Ratings Increase As Romance Blooms Between Nam Joo Hyuk, Shin Se Kyung's Characters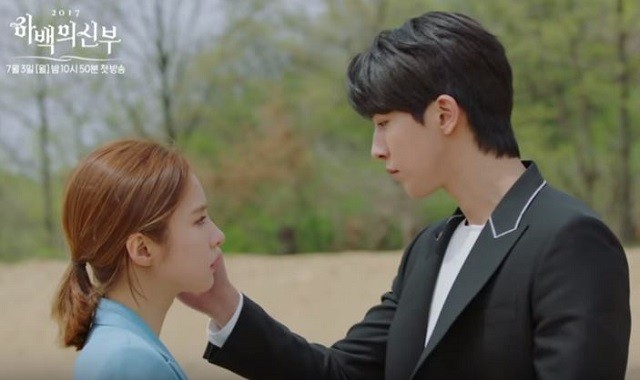 "Bride of the Water God" marked its second-week broadcast with strong TV ratings given the beginning of Nam Joo Hyuk and Shin Se Kyung's characters' fated relationship. Viewership shares of the tvN fantasy series even posted slightly higher percentages as compared to its previous episode.
Nam Joo Hyuk and Shin Se Kyung's drama experienced a rating uptick with nationwide viewership shares returning to the 3 percent level. "Bride of the Water God" episode 4 reached ratings of 3.47 percent, according to Nielsen Korea. Aired on July 11, Tuesday, the said episode also registered viewership shares of 3.62 percent in the Seoul metropolitan area.
The TV ratings posted by "Bride of the Water God" episode 4 is higher than the viewership shares achieved by its previous episode. The Nam Joo Hyuk starrer attained a 0.55 and 0.45 percentage point increase across the South Korean nation and in Seoul, respectively. Episode 3 that was released on July 12, Monday, only posted nationwide ratings of 2.92 percent and 3.17 percent in Seoul.
Meanwhile, the uptick in TV ratings can be attributed to the intriguing story developments between the two main characters in "Bride of the Water God" namely Ha Baek and So Ah. Portrayed by Nam Joo Hyuk and Shin Se Kyung, respectively, the doctor finally learned that Ha Baek is the water god after he used his powers to save her. Moreover, the tvN drama's recent episode began to show hints of the water god's growing interest and attraction to So Ah.
Apart from the increase in viewership shares, "Bride of the Water God" also reached an impressive milestone by soaring to the Top 3 list of a popularity chart. Nam Joo Hyuk's fantasy series jumped more than 10 spots to claim the third place on Drama Fever's latest weekly Top 10 list of popular Asian series. For the first week of July, the tvN drama was at number 17 but climbed to the upper half of the chart with "Suspicious Partner" and "Ruler: Master of the Mask" at first and second place, respectively, according to a list posted on the Warner Bros. owned streaming site.
"Bride of the Water God" airs every Monday and Tuesday on tvN. Watch a clip from Episode 2 below:
© 2018 Korea Portal, All rights reserved. Do not reproduce without permission.