[UPDATE] 'Suits' Season 7, Episode 2 Promo Trailer, Spoilers: Mike Works On A Pro-bono Case In 'The Statue'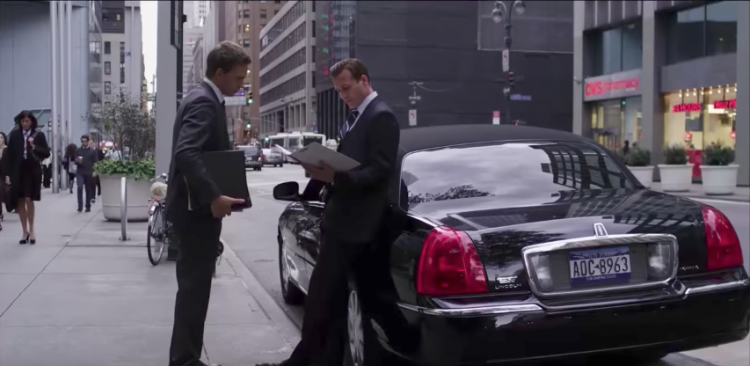 Mike is back in the firm but at the same time, he wants to help others by working on pro-bono cases. Will he be able to handle them? The promo trailer for "Suits" Season 7, Episode 2 explores what happens in "The Statue."
Warning: Spoilers ahead from "Suits" Season 7 episodes. Read if you wish to know more.
According to "Suits" Season 7, Episode 2 official synopsis, Harvey locks horns with his partners over a bold move. Meanwhile, Mike takes on a pro bono case with the legal clinic. Elsewhere, Donna's actions lead to tough questions being raised at the firm.
Note: "Suits" Season 7, Episode 2 promo will be uploaded after the conclusion of Episode 1 on Wednesday, July 12. Stay tuned for the update.

Credit: YouTube/tvpromosdb
Before "Suits" Season 7 premiere, Entertainment Weekly spoke with creator Aaron Korsh about the characters. He talked about Mike handling corporate cases and pro-bono cases.
"The contradiction is in the whole philosophy of advocacy law versus corporate law. In one arena, advocacy law, which is the pro-bono cases, you're often times trying to help people who are being preyed upon or taking advantage of by people who are in power,"
"I think it's a contradiction within Mike, too, because Mike has always had a lot of empathy for people and wanted to help people, but he also, as Harvey pointed out to him in the finale, has a competitive streak in him and likes being smarter than the other side and beating the other side. The higher level the other side is playing at, the more of a challenge it is. So, Mike, his character, is inherently conflicted between wanting to compete at a high level, which is the corporate law firm world, and wanting to help humanity and individuals, which is not the corporate law world."
Share your view about "The Statue" in the section below. "Suits" Season 7, Episode 2 is scheduled to air on Wednesday, July 19, 2017.
© 2018 Korea Portal, All rights reserved. Do not reproduce without permission.