'Produce 101' Season 2's Kim Samuel: Should Older Women Call Him Oppa?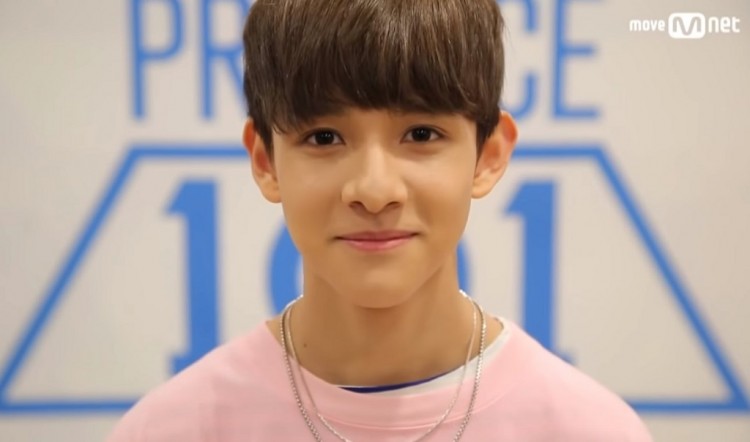 "Produce 101" Season 2 contestant Kim Samuel, who is professionally known as Samuel, recently talked to his fans in a V Live stream. The American singer born in Los Angeles, California, is currently based in South Korea.
In the conversation with his fans, Samuel was asked about how he felt when he was called him "Oppa," the Korean word for older brother. The fans learned that he preferred they spoke comfortably with him.
Apparently, Samuel did not want to be called "Oppa" by people of his age. After all, he is only 15 years old and is turning 16 on Jan. 17, 2018.
Some of Samuel's older fans have been calling him "Muel Oppa," he said. He asked his fans to choose between "Muel Oppa" and "Samuel Oppa" and the former won the vote, so he announced that anyone was free to call him "Muel Oppa" instead of just "Samuel."
At the age of 11, Samuel was a Pledis Entertainment trainee when appeared in the live broadcast series of Ustream titled "Seventeen TV." In 2015, he and Jung Jae Won, who is professionally known as One, were launched as a hip hop duo called 1PUNCH.
In 2016, Samuel collaborated with Ricky Lamar Hawk, who is professionally known as Silento, in the song "Spotlight." In 2017, the former represented Brave Entertainment in "Produce 101" Season 2 but failed to join the 11 finalists who are now collectively called Wanna One.
After "Produce 101" Season 2, Samuel will make his debut as a solo artist. His debut album titled "Sixteen" will be released on Aug. 2, according to Soompi.
"Sixteen" is a mini album with six songs. Its title track will feature rapper Ku Chang-mo, who is professionally known as Changmo, Brave Entertainment confirmed in a statement obtained by Osen.
Two of the tracks in "Sixteen" titled "I'm Ready" and "With you" are R&B songs while the other two songs titled "1, 2, 3" and "I Got it" are for hip hop fans. Watch a preview of the mini album here:
© 2018 Korea Portal, All rights reserved. Do not reproduce without permission.