'The Sims 4: Get To Work" Expansion Pack To Teach Professionalism, Focuses on Businesses, Brings in Three New Playable Careers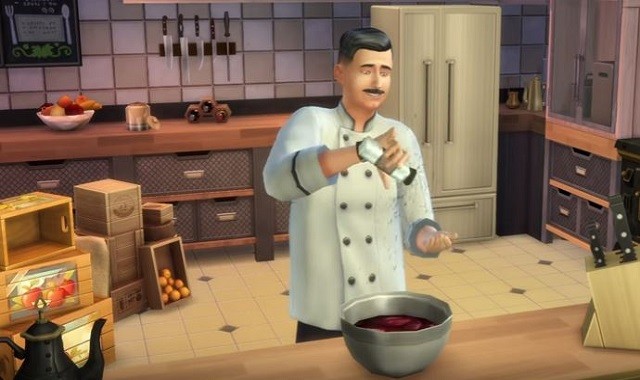 "The Sims 4: Get To Work" expansion pack will now teach some professionalism to the players. The developers, Electronic Arts are now focusing on encouraging business in the game. Along with the innovative business ideas, the developers have even released three new active careers for the players.
"The Sims 4: Get To Work" expansion pack will bring three new active careers that are going to offer fully playable career venues. It means that the players will get to go to work with their Sims. Besides, the developers have focused on bringing businesses to the Sims with the help of which the players can even start their businesses with their innovative and creative business ideas and concepts.
Electronic Arts have focused on business development and career planning with the new "The Sims 4: Get to Work" expansion pack. With the help of expansion pack, the players can have their Sim set up their own bakery, clothing, boutique, bookstore, even an art gallery and much more for their game.
Besides, the Electronic Arts have even unlocked three playable careers including Police Office, Scientist, and Doctor in "The Sims 4: Get To Work." As a Police Officer, you'll investigate crime scenes, interrogate Sims and arrest criminals. And as a Scientist, you'll get to build inventions, collect unique specimens and decide whether you want to use your creations for good or evil.
As the Doctor in "The Sims 4: Get To Work" you Sim will spend their day treating patients, delivering babies and performing surgeries on their patients. Besides, the developers have even added more space for doing cool things for your Sims as a doctor. Your Sim as a doctor can eve determine the co-worker's hotness, can determine the gender of the baby on another pregnant Sims, can cure patients, can perform X-Ray scan on an Alien and can conduct many other surprising things and random events.
"The Sims 4: Get To Work" will also bring new objects on the table. These new objects include new skills like baking and photography. The developers are also planning to bring some new features related to society and social cause in the game.
© 2023 Korea Portal, All rights reserved. Do not reproduce without permission.